WhatsApp, which is one of the most popular instant messenger globally, has been continuously rolling out new features. The latest seem to be the video calling feature.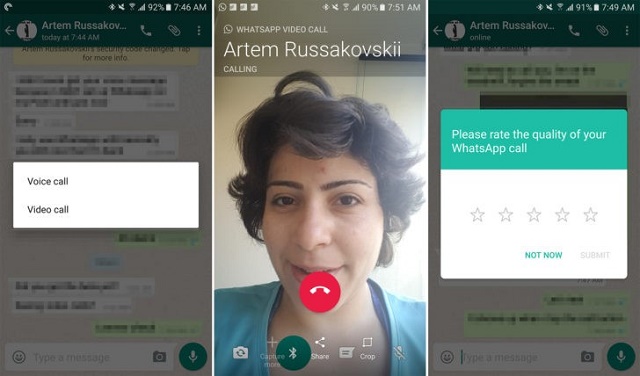 WhatsApp has apparently started rolling out the video calling feature for its Android users. However, the feature seems to be rolled out only to select users using on the recent beta version of the app. When placing a call, the app offers an option to select Voice or Video call. The app then automatically connects the front camera to show the video.
While the video calling feature seems to be quite random and works with select users, sources suggest that wiping the WhatsApp app data and logging back into the app thereafter may force activation of the video calling feature. You might however want to back up all your chats first. Also the user at the other end is also required to have video call enabled to place the call. Do let us know once you get the feature on your phone.