Earlier this year, popular instant messenger WhatsApp, had revealed its plans to add the voice calling for its app. While the year is almost coming to a close, we're still waiting to see the feature but we may not have to wait long now.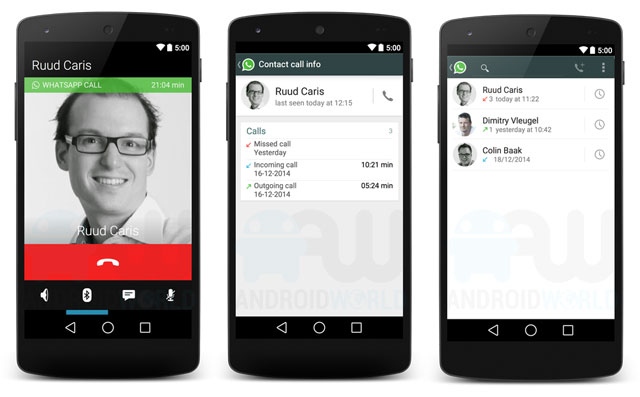 According to sources, WhatsApp is almost ready with the voice calling feature. The screenshots of the yet to be released service have apparently been leaked. The source claim that the build with the voice calling option is in the testing phase and is available only to the group of testers but could be officially released anytime soon.
The screenshots of the WhatsApp Voice Calling feature reveal a separate screen for dialing a voice call to WhatsApp contacts, call logs and ongoing calls. The Contacts Call Info would also show all the calls made and received to a particular contact. While there is no official confirmation from the company yet, WhatsApp had mentioned that it would rollout the service in Q1 of 2015.