Yesterday, MobiGyaan turned 4, and as always we have a giveaway this time as well to celebrate it. We will be giving away Rs. 500 talk-time to 1 winner, Rs. 300 talk-time to 2 winners, Rs. 200 talk-time to 3 winners and Rs. 100 talk-time to 10 winners.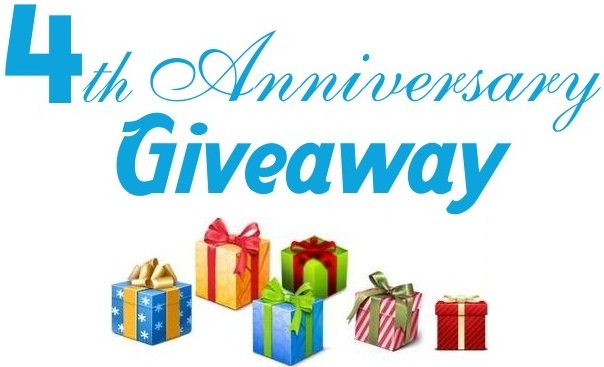 Want to win? All you have to do is follow the steps below.
1. Like our Facebook page
2. Subscribe to our Newsletter

3. Fill in the details below.
*By participating in Giveaway you agree with our Terms and conditions
*You must be an Indian resident
*Last date for submitting entries is 28th January 2013
*Winners will be declared on 31st January 2013 on the contest page.
 
MobiKwik is an online recharge portal which allows its users to recharge Mobiles, DTH and Data Cards. It also offers facility to pay mobile, landline, electricity, insurance and gas bills.
WINNERS

Rs 500 Talk time
Manpreet singh Pasrija
Rs. 300 Talk time

Ayush Mathur

Ankur Dubey

Rs. 200 Talk time
Bappaditya Samanta
Kavita Gupta
Ankit Aman
Rs. 100 Talk time
Abhay Kumar
Abhishek Sharma
Kishor Chindam
Shivam Marothia
Bhavana Trivedi
Dipam Changede
Bharat Narang
Sagar Khachroo
Sanu Gupta
Adarsh Bid