Windows 8 powered handset in the making?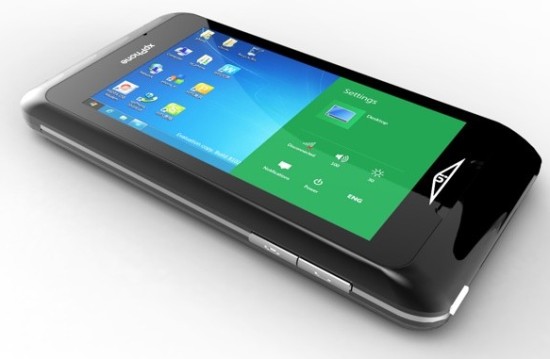 Microsoft had announced its latest Windows 8 OS and had said that it is highly versatile and can run on devices ranging from 7-inch tablets to high end gaming desktops. Now there has been some new development by ITG (In Technology Group) as they have announced a new handset called the xpPhone2 this week which will be powered by Windows 8.
It is said to be powered by a 1.6GHz Atom Z530 processor, has a 4.3 inch display, 2GB of RAM and has an internal memory of 112GB thanks to a SSD drive. Blimey!! The original xpPhone did not gain any momentum earlier due to its chunky size, but now this upgrade is said to be slimmer and has a longer battery life as well.
The handset will launch in January next year and we hope it gains some popularity unlike its younger sibling.