It seems Windows Phone 8 is finally getting ready for a much awaited update. Windows Phone might soon be coming out with the General Distribution Release (GDR3) which brings along with it features like auto-rotation, better multi-tasking  and better Bluetooth connectivity. The screenshots of the firmware, surprisingly based in India surfaced online on Windows Phone Central.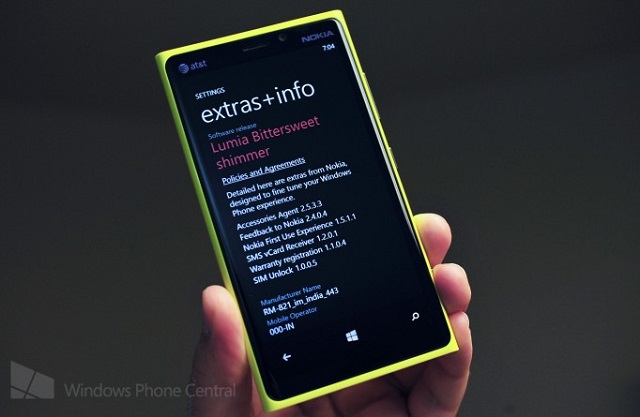 Nokia, also has been in the process  of issuing an update for long, but it seems finally the update sweetly named Bittersweet Shimmer might be ready to pour onto Nokia Windows Phone 8 devices. This update will make use of features that Windows Phones like the Nokia Lumia 920 are endowed with, but don't make much of – such as Qualcomm processors and amazing displays. the update is said to bring with it 1080p display resolution for future devices and enhancements for current devices.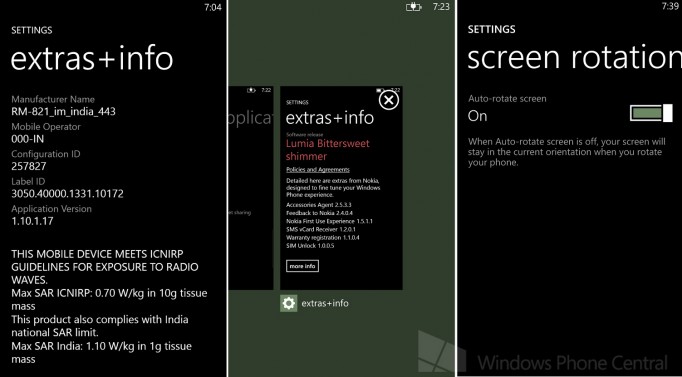 If you look closely at the GDR3 screenshot, you will discover that the screenshots display a multi-tasking window capability and screen orientation lock.
As far as  the multi-tasking is concerned, users will be easily be able to, with this update, close apps by clicking on the 'X' above them. Other features in this update include, custom sounds for text, emails  and reminders, restoring your phone over Wi-Fi and enhanced. Bluetooth capabilities.
Neither Nokia and Microsoft has commented on this as yet. But it seems like we  might hear from them soon.