Windows Phone 8: Major UI and software changes
We already told you about the new hardware changes that Windows Phone 8 will be supporting, but the real icing on the cake is the new UI and software changes that Windows Phone 8 will bring in.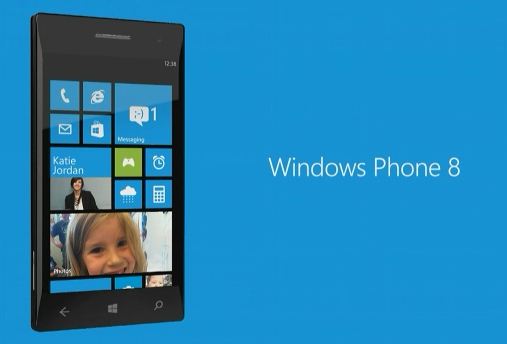 Microsoft hasn't shared all, but has confirmed some of the major changes that you will notice. These include a new start screen, IE 10, new maps, etc.

Windows Core:
This is a little technical, but Windows Phone 8 will have the same kernel as Windows 8, which means it will have similar core elements as Windows NT architecture. This will allow Windows Phone 8 to support multi-core processors, device encryption, removable storage with microSD cards, and a lot more.
New Start screen:
We all know that Windows Phone has a unique double row pattern of tiles, well now Microsoft has now expanded it and now you can have small, medium and large sized tiles in other words 1×1, 2×2 and 4×2 icon sized tiles.
Wallet Hub:
Thanks to NFC support, WP 8 will have a new Wallet Hub which as the name suggests will let you make payments via NFC, and will also let you manage all your boarding passes, tickets, coupons, etc. The feature is not yet fully functional, but will be up and running soon after Windows Phone 8 makes and official appearance.
VOIP integration:
Yes, Skype will make a proper appearance after the blunders that we saw on Windows Phone 7.5. Also the new platform is fully integrated with VOIP, so not just Skype, but other third party VOIP apps can also run on the platform.
IE 10:
While most of us don't use Internet Explorer, Windows Phone 8 will go on to have IE 10. The new and improved browser has the same desktop code used in the Windows 8 Internet Explorer 10 and brings with it some security-related improvements. Internet Explorer 10 mobile will include a phishing filter and Microsoft's SmartScreen URL reputation system allowing Windows Phone 8 users to leverage the data used across millions of Windows systems to warn against malicious sites and phishing schemes.
Maps:
Of course Nokia won't be left behind as the new platform will now have the core Maps application powered by Nokia. Nokia's Navteq department will be 'fuelling' the navigation and maps data on WP 8 making Bing Maps a history.
So these were some of the major UI and software changes that we will be seeing on WP 8. We presume that Microsoft will be announcing the detailed features when the platform is launched this fall.