We saw Microsoft jumping with joy as it saw the Marketplace numbers rolling to 50,000 apps in December.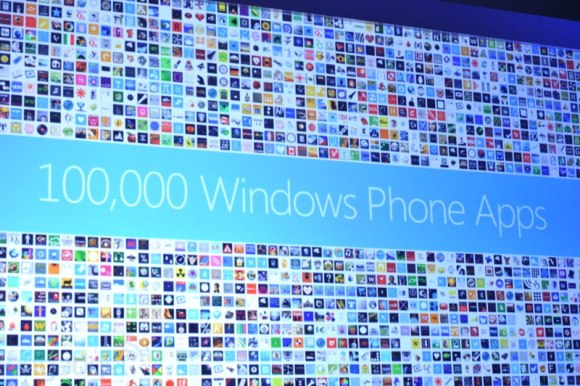 While announcing details of Windows Phone 8 and Windows Phone 7.8, Microsoft also announced that its app store, or the Windows Phone Marketplace now has 1,00,000 apps. This is an increment of 50% in just six months, which doesn't sound bad.

That is not all, the company went on to announce some new apps and titles that will be coming on Windows Phone 8 platform.
Titles including Draw Something and Words with Friends will be arriving soon, and we are hearing that Nokia has proclaimed that both games will be available exclusively on Lumia phones for a two-month period before appearing on Windows Phone Marketplace. Nokia also announced that the Nokia Drive application will be available for all Windows Phone 8 smartphones. SWEET!
We expect a lot more apps to pour in as the new features of WP 8 and WP 7.8 will usher in new possibilities for developers and alike.