What do you do when you have to send a number of files at one go or need to compress a file? You zip it, right? While you can easily create and access a zip file on a desktop computer, there aren't much options on your smartphone.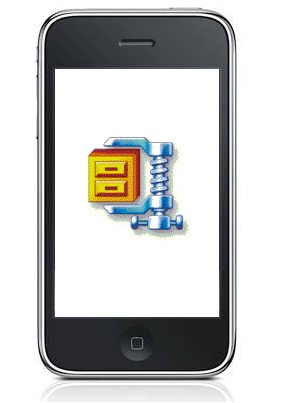 Of course Android being flexible does have an option and also a number of third-party zip applications. But what about the iPhone?

Well, WinZip which is a popular utility to zip and compress your files is now available on the iOS platform. While the app allows you to easily open and view zip files, it doesn't allow you to create zip files. But, it is a free app and doesn't need any kind of registration, so that's a bit of a relief.
With WinZip, a zip file management application for iPhone and iPad you can:
Open Zip files and Zip attachments from email

Browse and view Zip files, including multi-file attachments

Open encrypted Zip files

Copy the contents of Zip files to the clipboard

View Zip file attachments from webmail (Yahoo, Gmail, Hotmail, etc)

Zipped file types that can be previewed:

.txt, .doc, .docx, .xls, .xlsx, .ppt, .pptx, .rtf, .pdf, .key, .numbers, .pages, .htm, .htm, .jsp, .bmp, .jpg, .jpeg, .tif, .tiff, .png, .gif
Download the WinZip app for your iOS device over here.