Xiaomi introduces octa-core Surge S1 processor
While Xiaomi has been dependent on Qualcomm and MediaTek for processors, the company has now worked with Pinecone to launch its own Surge S1 processor.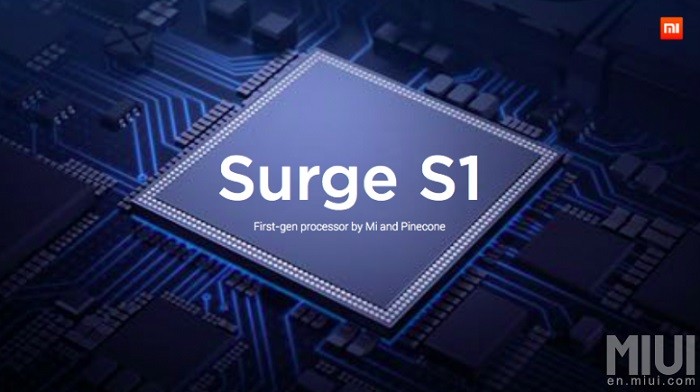 Xiaomi has announced the launch of the Surge S1 processor, which is the company's first chipset developed in-house with Pinecone. The development of the processor, which took the company about 28 months, is aimed towards balancing performance and power efficiency and to produce in a large scale, thereby reducing the overall cost of the handset.
The Surge S1 chipset has an octa core configuration with four high-performance ARM Cortex A53 cores clocked at 2.2 GHz and the other four power-efficient ARM Cortex A53 cores clocked at 1.4 GHz. The processor uses big.LITTLE structure for efficient usage of the eight cores.
The Surge S1 chipset is supported by the quad core Mali T860 GPU and is equipped with a 32-bit high-performance DSP for voice processing and a 14-bit dual ISP for enhanced image processing capabilities.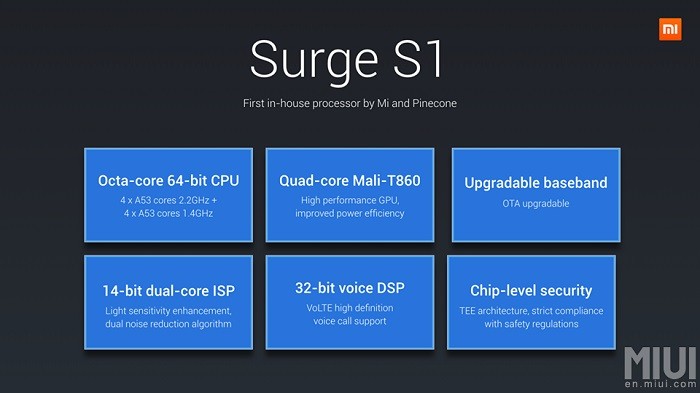 The Surge S1 chipset has dual noise reduction algorithm which reduces noise and preserves details in low light. Further, the Surge ISP algorithm improves camera light sensitivity by 150 percent. The processor has VoLTE support for high definition voice and video calls.
The Surge S1 chipset has chip-level security which protects data integrity and prevents unauthorized network access while combining hardware and software measures to offer enhanced security. The processor would be first seen on the Mi 5c.