How about a less-known mobile company coming out with a mobile phone with great specs to beat the BIG names in the mobile industry? Well if rumours are to be believed that might seem to happen in the near future.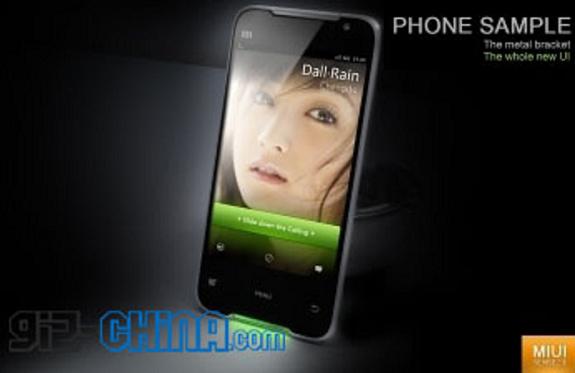 A company called Xiaomi is planning to bring in a successor to its earlier launched M1 which featured a custom MIUI ROM and powered by a dual-core 1.5GHz Snapdragon which created quite a buzz then.
And now Xiaomi is said to be working on M2 which could run on a 2.5 GHz processor with the support of a 2.5GB of RAM (YES!). The display screen is said to be that of a 4.6 inch and the device may come out with a 32GB of internal memory. Oh and there can also be a 12MP rear camera with a 5MP front facing camera.
Well it would run on Android 4.0 Ice Cream Sandwich and all of this at anything around $400 or less. Interesting? This would be one device to look out for in 2012.