After announcing its Diwali with Mi sale, Xiaomi has now detailed the price cuts and other offers it has in store.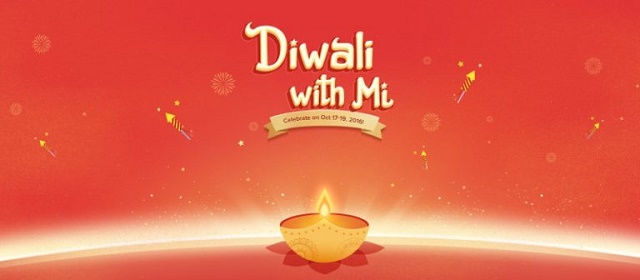 Xiaomi has announced that the upcoming Diwali with Mi sale, which is scheduled for October 17 – 19, will feature the popular Re. 1 flash sale, discounted prices for devices and bundled products. The company will also release the Mi Max Prime and the 10000 mAh Mi Power Bank Pro during the sale.
For the Re. 1 flash sales held daily at 2 pm, Xiaomi is offering 30 units of Redmi 3S Prime, Redmi Note 3 (2GB+16GB), Mi 4 and 100 units of Mi Bluetooth Speaker, 20000 mAh Mi Power Bank and Mi Band 2. Additionally, Xiaomi is offering up to 30 percent discount on Mi Protect, accidental and liquid damage insurance for all phones.
The discounted prices for the Diwali with Mi sale are as follows:
Mi 5 – Rs. 19999 (Rs. 3000 off)
Mi Max – Rs. 13999 (Rs. 1000 off + free Hungama subscription)
Redmi 3S Prime – Rs. 8499 (Rs. 500 off)
Redmi 3S – Rs. 6499 (Rs. 500 off)
Redmi Note 3 (3GB + 32GB) – Rs. 10999 (Rs. 1000 off)
Redmi Note 3 (2GB + 16GB) – Rs. 9499 (Rs. 500 off)
Mi In-Ear Headphones Pro – Rs. 1399 (Rs. 400 off)
10,000mAh Mi Power Bank – Rs. 1099 (Rs. 200 off)
20,000mAh Mi Power Bank – Rs. 1899 (Rs. 300 off + free USB Fan)
Mi Bluetooth Speaker: Rs. 1999 (Rs. 500 off)
Mi Capsule Earphones – Rs. 899 (Rs. 100 off)