On the occasion of completing 18 years, Yahoo has announced a major overhaul for its Yahoo Mail app with many new features.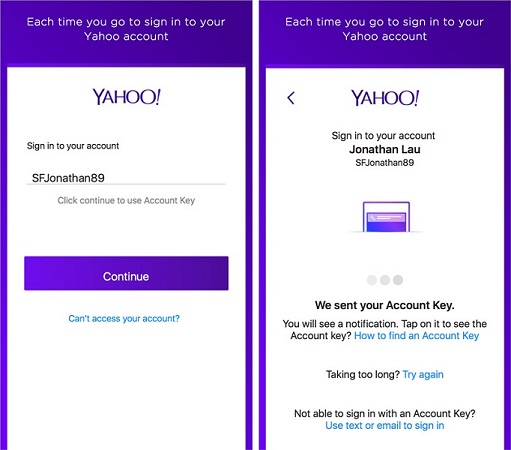 Yahoo has announced the launch of the new Yahoo Mail app for iOS and Android. The updated app comes with a revamped UI and many new features. The company has introduced a new sign-in experience called as the Yahoo Account Key, which completely does away with passwords. Instead, the feature uses push notifications to provide a fast and secure way to access your Yahoo accounts from the smartphone.
The Yahoo Mail app also has support for multiple mailbox accounts including Outlook.com, Hotmail, and AOL Mail. Users can also access Yahoo Mail's features such as powerful search, smart contacts and auto-suggest, rich compose across all their emails. The app is also socially connected with Facebook, LinkedIn and Twitter.
Speaking about the updated Yahoo Mail app, Jeff Bonforte, senior vice president, communication products, Yahoo, said, "Email is the most prevalent way people communicate online. However, what we want from our inbox is evolving. Mobile use requires a faster and smarter inbox. Both of these needs are at the center of our new app."