Keeping in mind the connectivity issues faced in India, Google has launched the YouTube Go app in India on the occasion of its 18th year celebrations.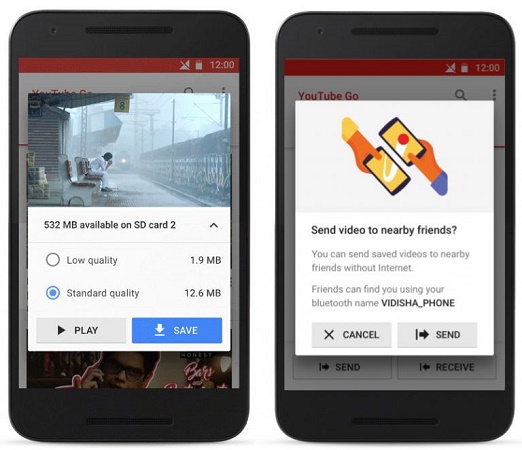 Google has announced the launch of the YouTube Go app which is exclusive to users in India. The app will offer offline viewing and sharing of videos seamlessly across various connectivity situations and offer users transparency and control over their data consumption. The app is designed to be offline first and work even when there is low or no connectivity.
Another major feature of the YouTube Go app is the offline video sharing feature that allows users to share videos without a working data connection. The app also provides transparency and control over how much data users consume on videos and allows them to preview videos first and choose the video's file size before they save it offline.
Speaking about the launch, Johanna Wright, Vice President, Product Management, YouTube, said, "We've always believed that connectivity should not be a barrier to watching YouTube. In 2014 we launched YouTube Offline so you could watch videos without suffering from buffering. A few months ago we rolled out Smart Offline, a feature that allows you to schedule videos to be saved offline later at off-peak times, when there's more bandwidth so data is faster and cheaper. But we realized that for the next generation of YouTube users to fully discover all that YouTube has to offer, we had to reimagine the YouTube mobile app from the ground up. With YouTube Go, we're bringing the power of video to mobile users in a way that is more conscious of their data and connectivity, while being relatable and social."