Zynga launches Dream Zoo for the iOS platform
Game developers, Zynga has announced and launched a new game called Dream Zoo on the iOS platform. The game is available from the Apple App store and is a zoo themed game where players can collect, breed, and care for the world's most amazing animals in their very own zoo.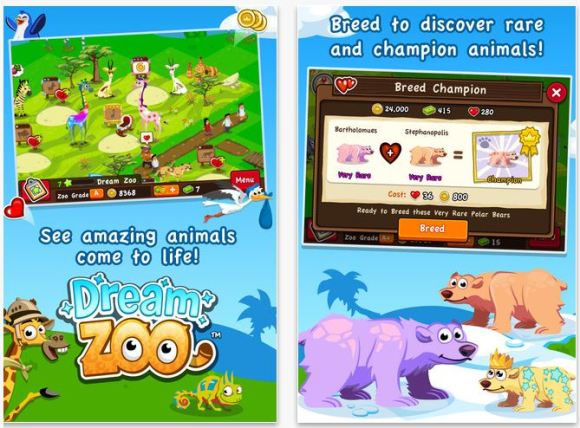 In Dream Zoo players create and expand their zoo by breeding animals and not just normal animals, but rainbow giraffes, polka dot baboons, and colorful zebras. Players can connect and visit their friends' zoos to discover different habitats and terrains for a truly social experience. Dream Zoo also enables players to watch their animals grow from babies to adults; building emotional connections with the breeds they created themselves from thousands of animal varieties possible.
Breed and collect thousands of rare animal varieties!

Animals come alive in your zoo with awesome moves. Seriously, they move!

Pet and tend your animals with fun mini-games.

Press your luck on safaris to discover more exotic species.

Let your imagination run wild with decorations from around the world.

Huge animal selection: From aardvarks to zebras, we've got 'em!
Dream Zoo also offers Zynga Mobile's location-based bonus play feature for the first time, giving players the opportunity to unlock in-game rewards based on playing in multiple locations. Utilizing Apple's Location Services, the game awards players with free safaris to discover animals hiding in their neighbourhood. The location feature can be turned on or off any time players want, similar to any location-based app.
You can download the game from the Apple App Store over here for your iPhone, iPod touch, and iPad.