It's not so long when the Chinese giant, LeEco entered the Indian market with their smartphones, but they stormed the market by introducing their so-called SuperTVs. We made a list of 10 things we liked about the 55-inch LeEco Super3 X55. Here are the 10 things we like about LeEco Super3 X55 TV.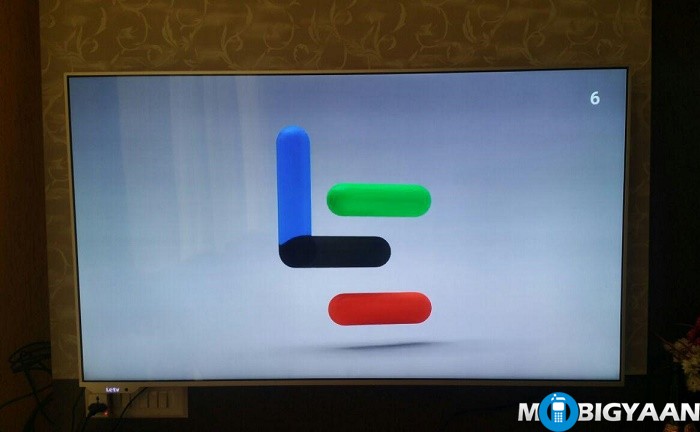 1) LeEco Super3 X55 has Ultra HD 4K Resolution
LeEco Super3 X55 TV is 4K UHD (Ultra High Definition) which promises a better picture quality. A 4K has a resolution of 3840 × 2160 pixels and is very much trending tech nowadays. Having more pixels on the display results in sharper and more realistic picture. If you remember, Sony Xperia Z5 Premium also has a 4K display. The name 4K came from the pixels count. The number '3840' is roughly around 4000, hence, 4K. LeEco Le Max 2 has a 2K display which is half the 4K pixels.
2) 178-degree wide viewing angle
Super3 X55 TV offers a wide-angle of 178-degree viewing angle. No matter where you sit and watch the TV, 178-degree ensures that you will get a clear image vision from any angle.
3) Slim and Elegant Design
LeEco has done a great job designing the Super3 X55. We liked the design of the TV, its modern looks, metallic design, diamond-cut edges, and slim form factor (15.5 mm). It also has slim bezels. It appears a lot like a premium TV and immediately draws attention.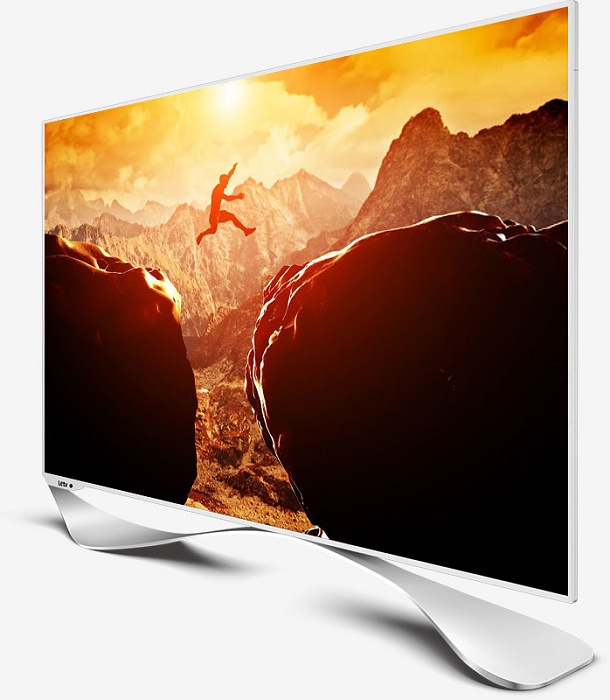 4) LeEco Super3 X55 also has Bluetooth, Wi-Fi and USB 3.0
If you haven't heard, this TV is capable of connecting with Wi-Fi and Bluetooth devices. Built-in with Wi-Fi (Dual-band) and Bluetooth 4.0, you can connect your devices with TV easily without buying a separate dongle.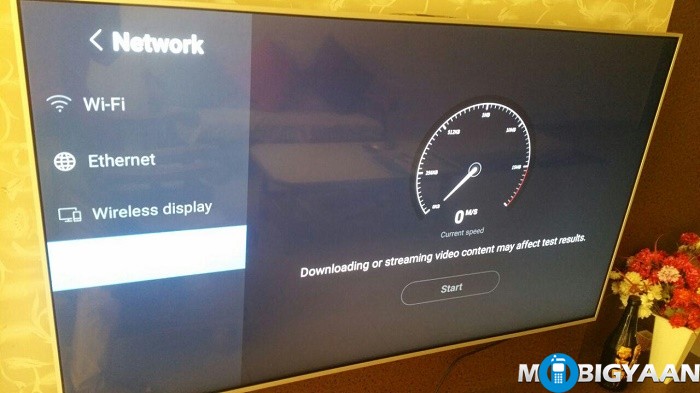 It also supports Wi-Fi Direct which mirrors your smartphone screen wirelessly. Moreover, the TV features USB 3.0 ports, so your USB devices
5) Dolby Audio and DTS Premium Sound
4K UHD, if combined with the best audio quality leads to perfect multimedia entertainment. LeEco Super3 X55 is loaded with DOLBY Audio and DTS Premium Sound technology ultimately giving a rich entertainment experience. In addition to that, it supports 3D virtual surround sound from its 2.0 Stereo speakers.
6) LeEco Membership
One year LeEco's Supertainment Membership Program is bundled with the Super3 X55. Since the membership has a cost, Super3 X55 owners can get LeEco membership free for 2 years.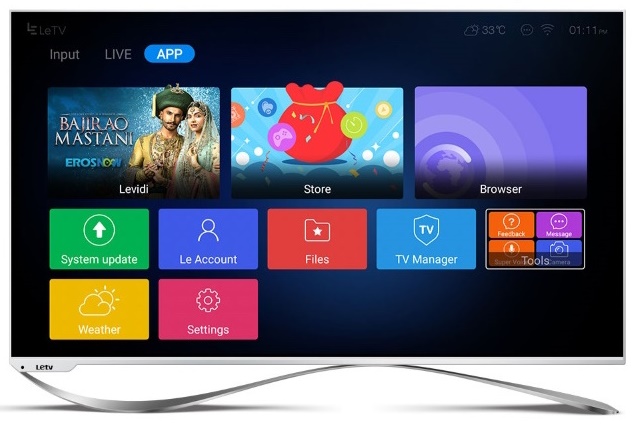 LeEco's smartphones and TVs come with LeEco's Ecosystem. It contains all the entertainment packages a user seeks for. With LeEco content Ecosystem, you can enjoy Live satellite TV shows, Trending Videos, Music, and Movies without any cost.
Do check out our LeEco Le 2 review.
7) Fast Performance
Super3 X55 is powered by a 1.4GHz quad-core Cortex-A17 ARM CPU (MSD6A928) along with 2 GB DDR3 RAM and 8 GB eMMC5.0 Flash storage. Further, for graphics, it includes another quad-core Mali-T760 MP4 GPU which decodes up to 4K videos at 60 frames per second.
Till now, we have heard these type of configurations in a smartphone or tablet, but for a TV, it's quite a bit of surprising, isn't it? Wait till we say this TV runs on Android.
8) Android-based EUI Operating System
The most popular and powerful mobile operating system is now on TV. LeEco Super3 X55 has with EUI software which is based on Android Lollipop. EUI has a sleek layout and clean design, an easy-to-use interface which we saw in LeEco smartphones.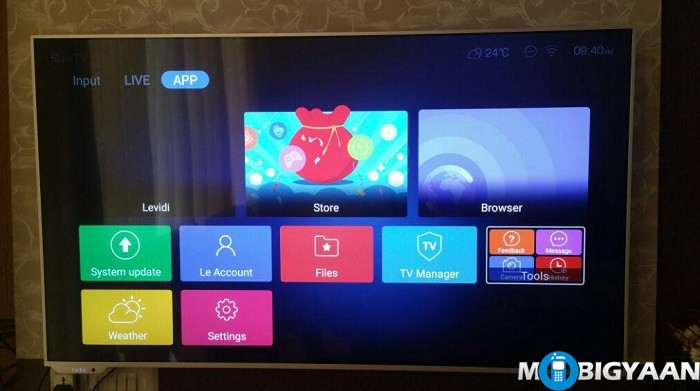 With 1.4 GHz quad-core CPU and 2 GB RAM, the interface runs fast and extremely smooth. EUI is also optimized for Super3 X55 integrating a number of features to enjoy content seamlessly.
9) 4 Years Warranty
While many smart TVs come with a 1-year warranty, LeEco Super3 X55 comes with a whopping 4 years warranty. The panel has 4 warranty while the Unit comes with  2 years Warranty. This is why we picked in our list of 10 things.
10) Amazing Price
As far as we remember, under ₹60,000 price, there aren't any 4K smart TVs with this much of features. LeEco Super3 X55 is available at ₹59,790 including free shipping and installation. Not many smart TVs are based on customized operating system, if there are, the price would reach sky high. Among the cheapest, the price earns the final spot at number 10.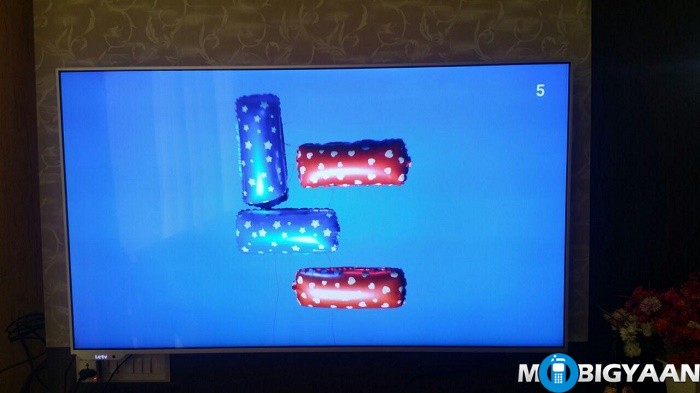 LeEco Super3 X55 isn't just a TV or even a  Smart TV, but a Super TV. Do tell us your views about Super3 X55 in the comments below.