We did know that Samsung's Galaxy S III was indeed selling well but in an official announcement today, the Korean giant has today announced that the Galaxy S III has sold over 20 million units worldwide!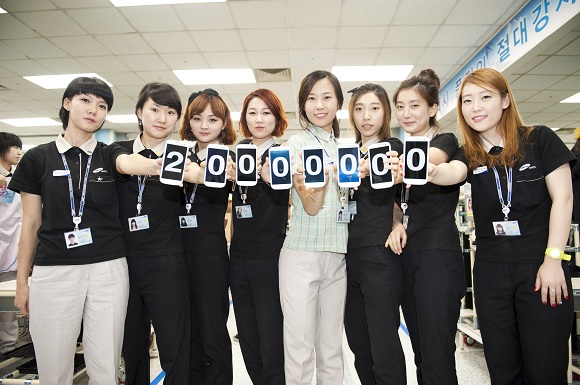 Now this magical figure has been achieved by the Galaxy S III in a matter of just 100 days. That means that on an average 200,000 Galaxy S III went on to sell each day!
Now that is 3 times faster than the Samsung Galaxy S II sold and it is even 6 times faster than how the Samsung Galaxy S sold worldwide. Oh and it was only on July 23 when Samsung went on to announce that the company sold 10 million Galaxy S III's worldwide.

It is indeed a great achievement for the Korean giant even as its hot selling device now faces a threat from its competitor, Apple! Leaving all of it aside, we feel that the figure is only going increase as the days pass.

Are you impressed by the Samsung Galaxy S III?