LinkedIn, the world's largest professional network with more than 175 million members worldwide and over 16 million in India has today announced that its mobile applications over various platforms have been upgraded.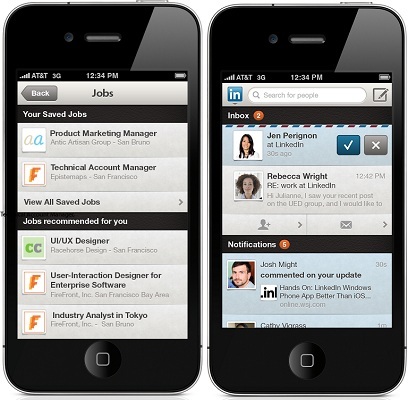 With this upgrade, the LinkedIn app is much simpler to use and also will go on to provide dynamic solutions to professionals, helping them to be more productive and successful.

With this upgrade, the mobile applications will now have enhanced features which will include Jobs, Jobs You May be Interested In (JYMBII), Notifications and even Company Pages.
 
According to the company, Mobile is the fastest-growing consumer service on LinkedIn and almost 23% of members now visit LinkedIn on mobile apps, which is up 10% on the previous year. This has been the major reason that we have seen the app being updated with new features.
 
In addition to this, LinkedIn has also announced the launch of the iPad application in several international languages viz. French, German, Italian, Spanish, Brazilian Portuguese and Korean.
 
You can download the LinkedIn application for your

smartphone

and mobile from the respective App markets.