3rd Season of 'Mobile Roadie Hunt@Idea' Vrooms off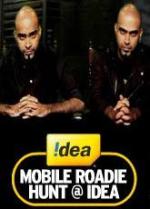 The Mobile Roadie Hunt@Idea is back! 'Mobile Roadie Hunt@Idea' is now open on www.mobileroadiehunt.com for over 84 million Idea subscribers. Idea claims that this time it is bigger, better and different.
Popular VJ's and brothers Raghu and Rajeev are the show anchors who will interrogate the users through their Facebook friends, in their own inimitable Roadies lingo. The duo will check out 'the social status' of Roadie aspirants and give their expert analysis on the contestant's friends on the network.
The moment the user logs on to www.mobileroadiehunt.com, the person's Facebook information (count of friends, profile picture etc.) will be visible on the background of the microsite. The brothers will then go a step further by picking up friends of the users who are logged-in from their Facebook accounts to analyze and pass comments on each of them and the contestant's social status. The users will also get to upload content in the form of videos etc. for their friends and Raghu and Rajeev to comment on.
The winner of Mobile Roadie Hunt@Idea will get direct entry into Roadies Battleground 9 on MTV, and also win a brand new Karizma bike. To register, users need to subscribe to an Idea VAS pack of Rs. 49.
Idea Mobile Roadie has been an Award winning Digital property for the last two seasons. It won the 'Best Mobile Innovation' (Bronze) at Ad Club of Mumbai'09; 'Best Direct Marketing' (Bronze) at Ad Club of Mumbai'09; 'Best Digital Media Innovation' (Bronze) at EMVIES'09; 'Best Website – B2C' (Silver) at Digital Media Awards'10; and 'Best Technology in Telecom' (Bronze) at Digital Media Awards'10.