40,000 Xiaomi Redmi 1S units prepped for September 2 Launch
Xiaomi is readying its low-end handset, the Redmi 1S for launch. The Xiaomi Redmi 1S seems maybe the best value for money handset out there and will hog the limelight, since the Xiaomi Mi 3 is out of the running now. It comes with a 720p display, a 1.6-GHz, an Adreno 305 GPU and 1 GB RAM, along with an 8-megapixel rear cam. Along with that, it's display is covered with highly scratch-resistant AGP Dragontail glass. But the star, as always, is the price point, since it will retail at Rs. 5,999.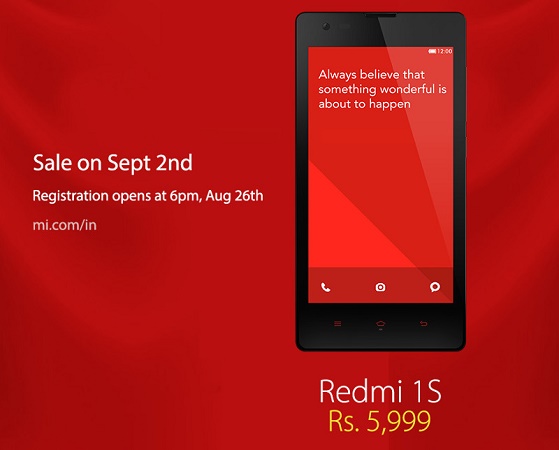 Xiaomi is also prepping a host of accessories for the Redmi 1S including exciting covers and extra batteries. This time, thankfully, Xiaomi is bringing in more handsets for its flash sale. The first number that we have got is 40,000, which is a little reassuring, but not too much since the Xiaomi FB page claims that they have already got 100,000 pre-orders for it, indicating that there will be shortfall this time too.
Would you go for the Xiaomi Redmi 1S or would you rather get your hands on the readily available Moto E or  Asus Zenfone 4? Let us know in the comments section.