Too much of  what is currently happening is pretty damn sad and increases our anxiety day by day. The politics is appalling, the job and stock markets are falling and it is like life is snow balling you. Which is why it is time you developed a sense of humor about the whole thing.
What is life without a pinch of humor? Pretty bland, that is what it is. One should have some fun now and then for a change, to get out of the rut that life is and for many more reasons, but mostly to preserve one's sanity. In this day and age, unless you take it light, life is going to eat you up.
Now, you might be using your iPhone for communicating or even say, playing games, but that is just keeping yourself busy and not really having fun. Which is why we, in this dreary month of August, have  come to cheer you up with our collection of pretty funny iPhone apps.

Mouth off: Boss treating you horribly? Wife screaming at you? or are you just in the mood of having some fun around? Make yourself cheer up and make your friends laugh using Mouth Off – an app that animate close to 60 mouths, in time with what you say. Just stop being so stuck and imitate your boss if you want to (not in front of him, though) or tell your wife,  how it feels to listen to her all day, but using a funny mouth, so that she laughs instead of minding it.
Talk shout, laugh, scream or sing and it will animate in tandem with your voice.There is a version available in the iTunes store for $0.99 or Rs.55 and a lite version, but with a single mouth for free.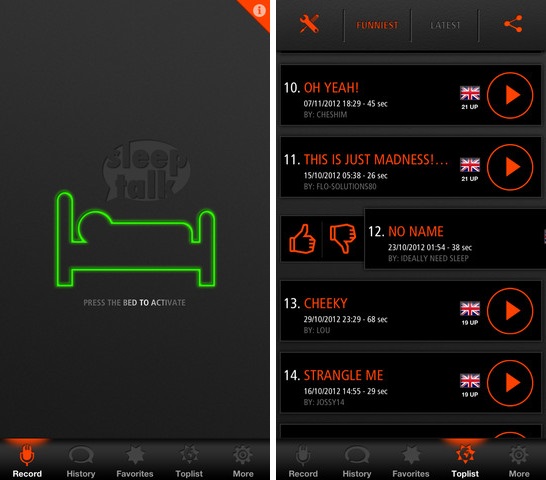 Sleep Talk Recorder: So, your wife or roommate talks in his/her sleep at night and keeps you up. But, when morning comes most of these people deny that they ever did talk in  their sleep, right? How about recording them in their sleep and giving them a sample of their own voice in the morning? It will be very helpful in reducing their sleep talking and funny while you are at it. Not just that, even if they mutter during their sleep, it has a built in decoder, so that you get to know whatever secrets they are spilling in their sleep.
Wouldn't it just be too much fun getting to know your room mate's weirdest fantasies and get to tease him about those in the morning? If you are the sleep talker, even then it would be great to know what you actually feel and talk about in your sleepy state.It costs Rs.55 in the iTunes Store.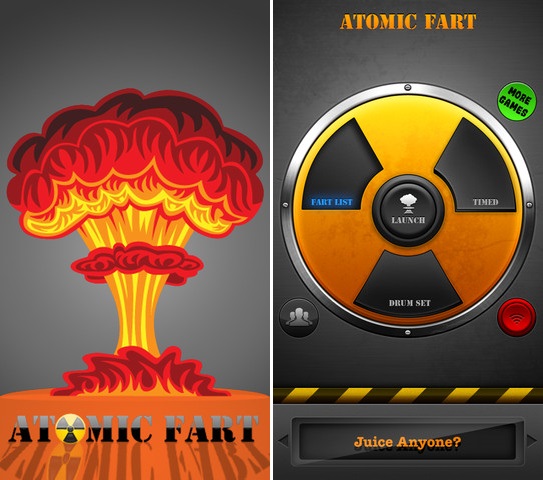 Atomic Fart: This app is  specially designed so that you can annoy and tease those people around you who have a stick up their you-know-what.
or, do you need to give payback to a friend who pulled a wild prank on you? Atomic Fart will help you out. All you need to do is carefully place your iPhone in a place of attack like near a chair, sofa or bed, press the button and boom! Humiliation for your target and cheers for you all around. You will hear the loudest fart noise you ever did. The app also offers you a selection of farts with option to time them so that are perfectly in cohesion with the person sitting down. It is free  in  the iTunes Store.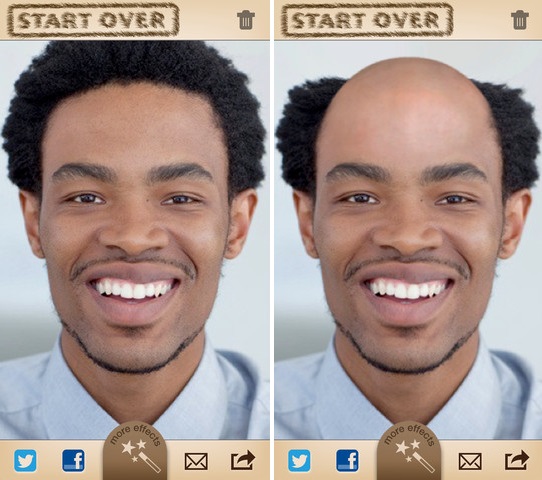 Bald Booth: Do you want to know how you, your family or friends will look in a few years? Just click a selfie or tell people to pose the best they can and then show them a 'bald' photo!
Just one thing though, don't use it on people who are already bald! It cost Rs.55 in the app store.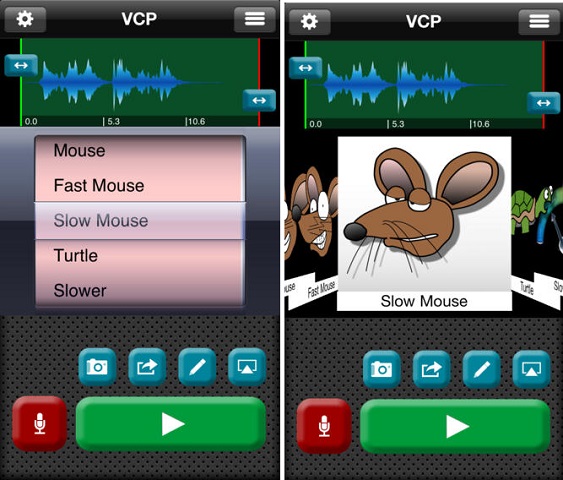 Voice Changer Plus: Voice Changer Plus is a complete party app. All you need to do record your voice in it and it will sputter it out in the funniest way possible. It offers a selection of modifications you can use for your voice such as a chipmunk voice, a mouse voice, a slow voice, a speedy voice and many others. It is a bundle of fun and free in the app store.