With LG working hard to promote its premium G series branding, all upcoming devices in the series seem to follow a uniform design structure. While we recently saw the LG G2 smartphone, the upcoming 8.3 inch LG G Pad has been pictured next to the smartphone, showing marked similarities.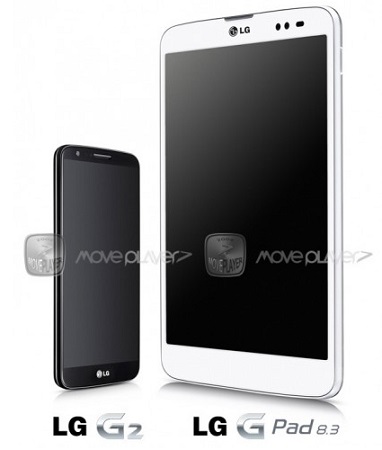 A published report contains the renders of the alleged LG G Pad next to the recently launched LG G2. The first thing to strike out is the extremely thin side bezels in both the devices. The LG G Pad is apparently inspired from the LG G2 and sports similar rounder curves. The report also confirms that device would feature an 8.3 inch display with a very high 1920 x 1200 pixels resolution.
While there is still no official confirmation about it, the LG G Pad 8.3 is indeed expected to feature at the upcoming IFA 2013 expo in Berlin. Considering that this would be the first tablet from LG under its premium branding, the success of the device would be very essential for the company.