Honor devices are a great bunch offering countless features but when it comes to the flagships, Honor 8 is far ahead in the competition packing a punch. So, here we made a list of 5 things we like about Honor 8 to share with you. Do check them out below.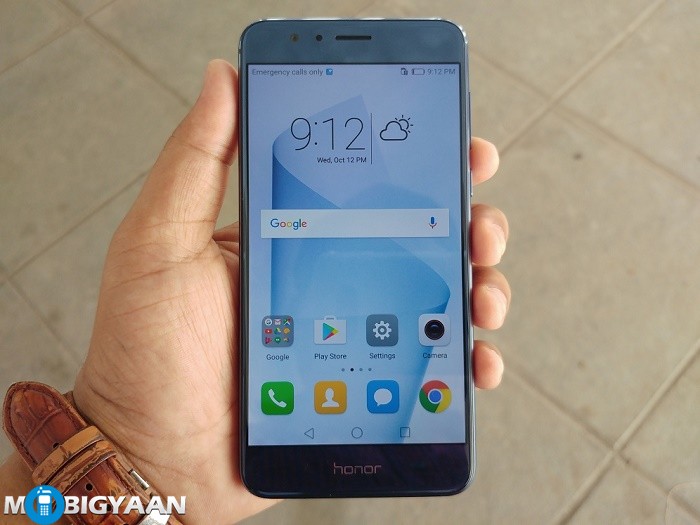 1) Stylish and Elegant Design
Honor 8 is stylish and elegant for its looks. Covered with 2.5D curved Gorilla glass on both sides that adds to the ergonomics, its Sapphire Blue color looks really attractive and its 3D grating reflections makes it look a class apart catching anyone's attention.
Honor 8 looks flashy and very premium. Accompanied by metallic frames on the sides, this flagship seamlessly gives you the feeling in your hands. Not just that, Honor managed to put two cameras in a single 7.5 mm sleek glass and metal shell and that what made us liked the design of Honor 8.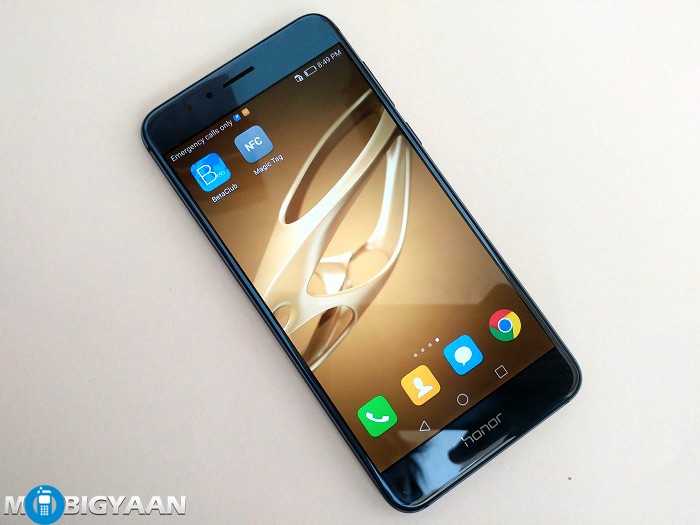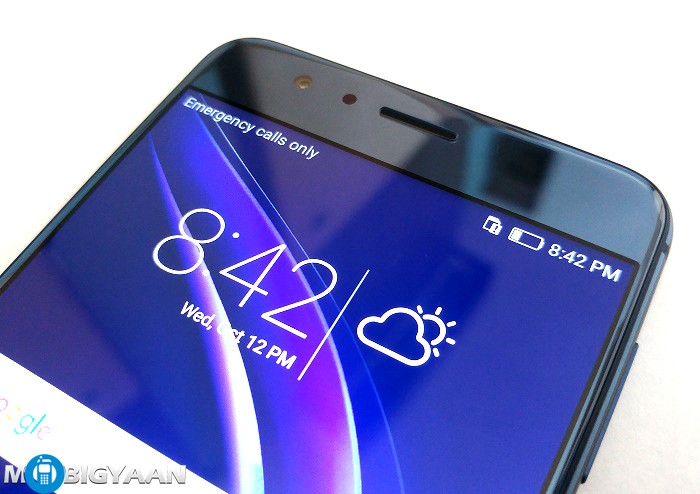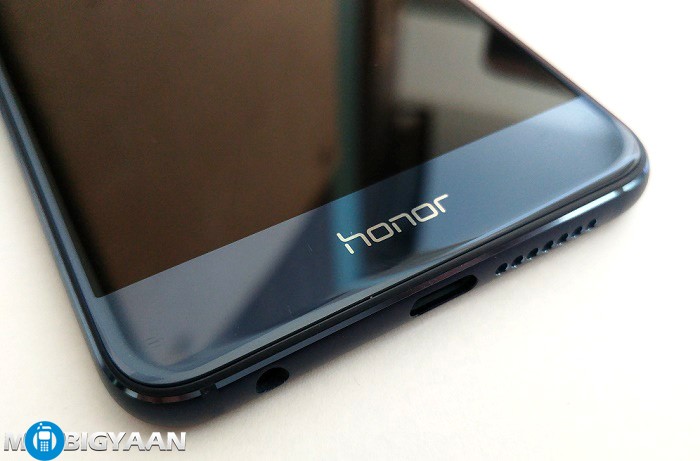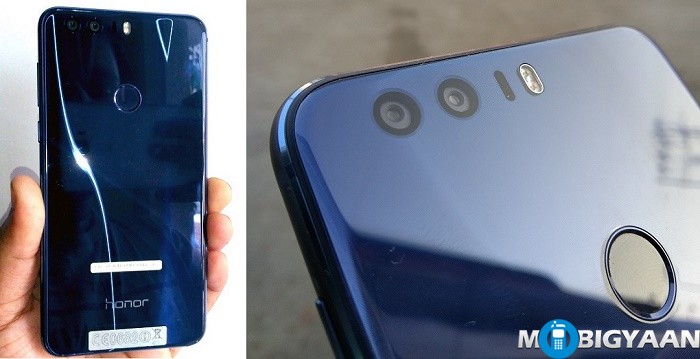 2) 12 MP Dual Camera
Honor 8 camera is made for photographers. It really emerged with a remarkable camera upgrade and it's the primary component Honor 8 focuses on followed by its design.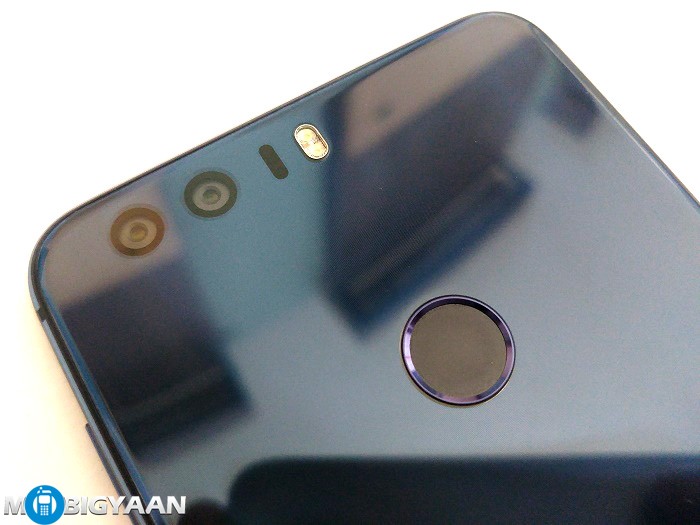 Honor 8 equips a 2x 12 MP f/2.2 camera (one monochrome and one RGB) aided by hybrid autofocus and dual LED flash. It is miles ahead in the competition and way better than any other smartphone in its class. Also, the performance of its dual camera is as good as HUAWEI P9 since they both share the same camera sensor (Sony Exmor IMX286), just that the Honor 8 is not Leica branded.
No wonder, this could be your pocket DSLR-grade camera. We have shared some sample images captured from Honor 8 camera, check them out here.
3) Multi-purpose SmartKey
If you remember the SmartKey on Honor 7, Honor 8 equips the same SmartKey on its back. It's a multi-purpose key that is specialized to perform a number of actions by pressing, double pressing, and pressing and holding. These three actions can do three different activities according to the task selected from the settings. Such as it can be used to take screenshots and upon double pressing can activate flashlight or simply press and hold to quickly opening the camera.
This freely assignable Smart Key comes in handy when you don't want to unlock the device and do the activity.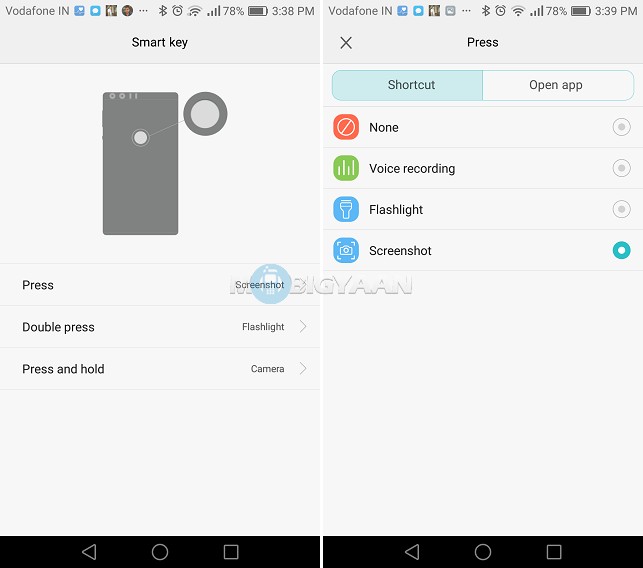 4) Gesture-based UI
HUAWEI's EMUI 4.1 software is based on Android 6.0 Marshmallow and Honor 8 comes with it. It is highly customized to serve the users better. With a number of gestures offered by EMUI, things turn out to be a lot easier to perform on the Honor 8.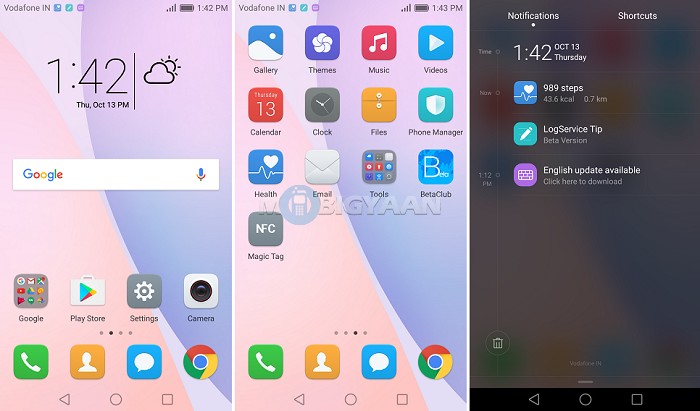 Gestures like Smart screenshot is the best we like. Knocking twice on the screen takes a screenshot while drawing with it saves a region of the screen. Drawing S leads to a scrolling screenshot while knocking twice records the screen activity.
There are other gestures like Motion control (Flip to mute, Drawing letters like M for Music, C for Camera), One-hand UI, Voice control like saying "answer call" or "reject call" picks or rejects an incoming call.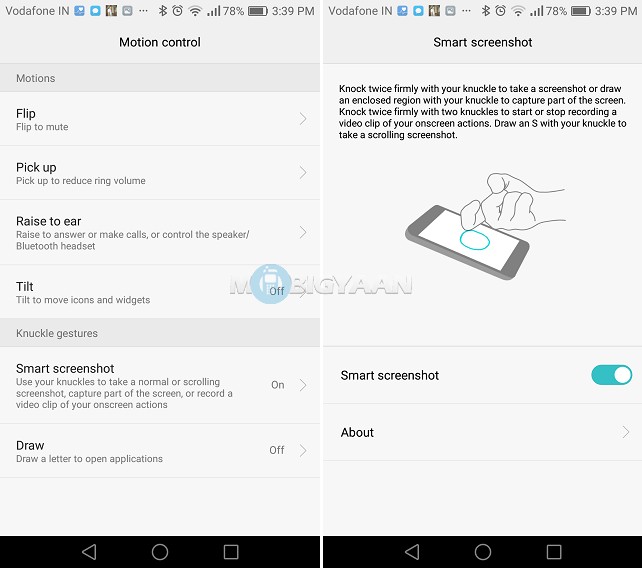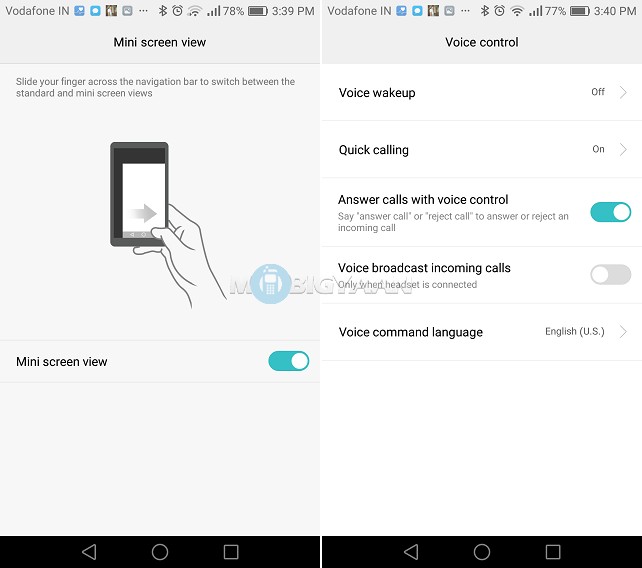 5) Superfast Fingerprint scanner
The last but not the least, the fingerprint scanner on Honor is the one we would give a thumbs up. Honor devices have always come up with the best fingerprint scanner and no matter what, the fingerprint scanner remains to be the fastest in its class.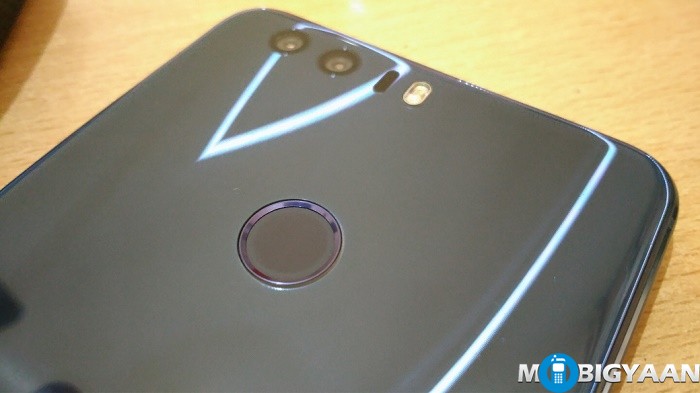 Well, apart from its super fast fingerprint scanner, the scanner is blessed with gestures. The scanner lets you take photos, open notification bar, swipe the images from the gallery, stop the alarm, and picks up a call by doing various finger gestures on the scanner.
If you think we missed something you may like in the Honor 8, we would like you to share those things with us in the comments.