Windows Phones generally don't have a dearth of storage. Most of them don't have a dearth of internal storage or MicroSD support, but cloud storage is something that you should try and have despite all that?
Firstly, Why cloud storage? You can store stuff on your phone or SDcard generally. But, the thing is they are limited in features and see if your storage fills up this is the only storage that won't slow your phone down. Add to that, the convenience of accessing your data from anywhere and any device whether it be your tablet or smartphone. If you want to send a file to someone, it is a great way of sending a file without say, waiting for mails to load up on files or giving out your SD card. If you do professional stuff from your Windows Smartphone, cloud storage is your best  bet.
So, now that you have grasped what cloud storage can do for you, how to go about it, then?
Here's a list of 5 storage apps for Windows Phone: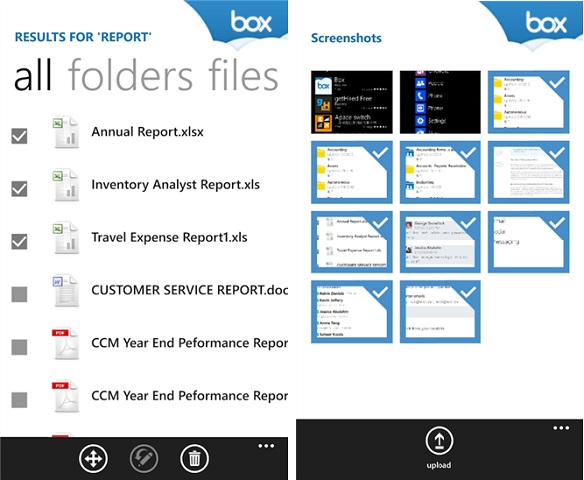 Box: Box is one of the better known cloud providers out there. It offers around 5 GB of free storage and can be easily synced with your smartphone or tab. Box updated its app for Windows  8 in May this year. It has a lot of new features, some of which let you view, upload and download your content securely. It works great for professionals, since now if you want to work on a cloud shared app with a group, you can add, remove, verify or configure permissions right from the app itself.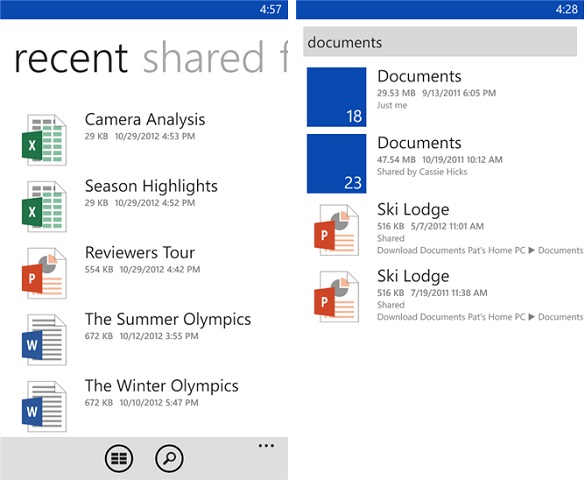 SkyDrive: SkyDrive comes from Microsoft's  own stable and is one of the less known but actually great features of the Windows  8 OS. It is an excellent service for those people who love to click  away happily and share their photos easily. The best part of SkyDrive is that since it comes from Microsoft only, you can quite easily upload  to the cloud form your phone. Browse through the photos and videos on your phone or even documents and you will be offered the option of saving files to SkyDrive.
The Fact that you don't need to depend on anything other than what the OS is offering is a welcome convenience. It is also a great way to back up your Windows device in cas of unforeseen circumstances. All you need to use SkyDrive on your Windows Phone is a Microsoft  account.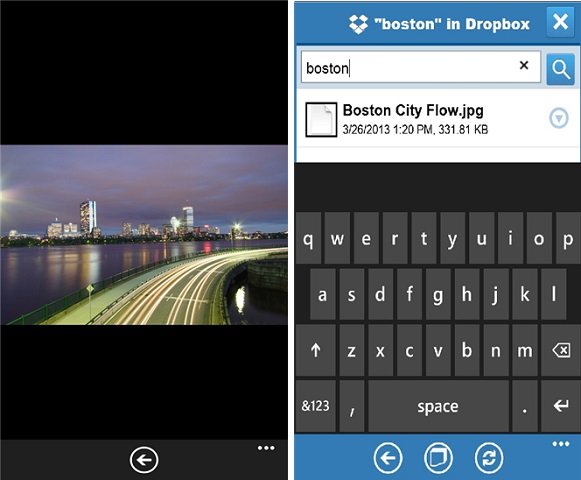 Dropbox: Isn't Dropbox the world's  favorite cloud storage service? Its multi-platform availability, its easy syncing feature with PCs, tablets and smartphone alike should be credited for this. Until quite recently, Windows Phone users had to use a 'Dropbox client' like BoxFiles or Filebox, but now that Dropbox itself is available in the Windows Phone store, they no longer need to depend on those.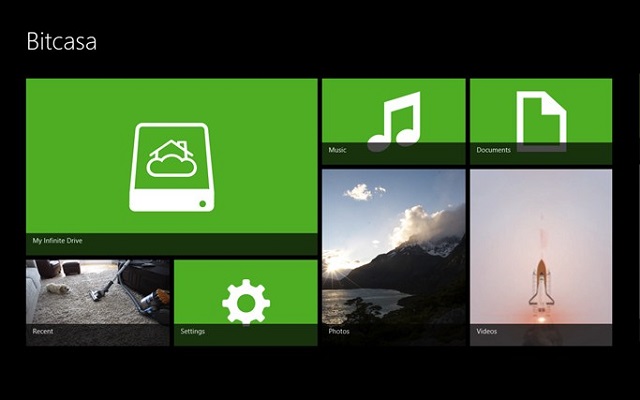 Bitcasa Infinite Storage: Now that we have been talking about cloud storage, how about a cloud storage that puts no limit on the amount of content you can store? Yes, just like its name, Bitcasa Infinite storage offers a no-holds barred storage service. You can actually create your own external storage drive, in the cloud, just for your phone. It has features like Smart search, easy access to recently used files. Users can choose from a variety of storage plans  ranging from $10 an year to $99 an year.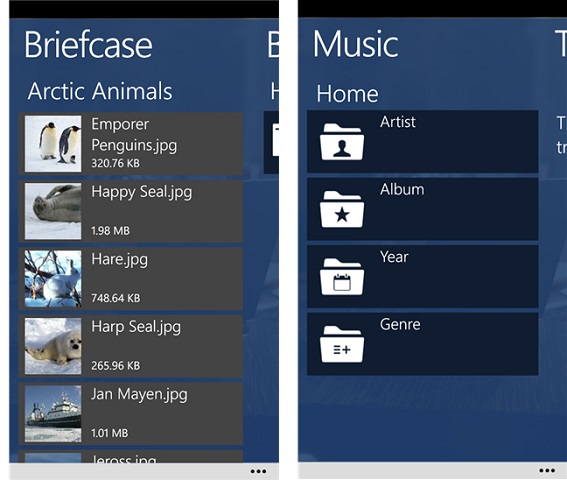 Live Drive: Live Drive for Windows Phone is another great storage app, which lets you do exciting stuff like stream movies and download stuff right from the cloud. You can also easily view pictures or download official  documents.