After announcing iOS 10 last year, Apple yesterday announced its latest OS called iOS 11 at WWDC 2017. While iOS 10 was one of the biggest iOS releases of all time, iOS 11 brings in some nice improvements with it and is the biggest release for iPad.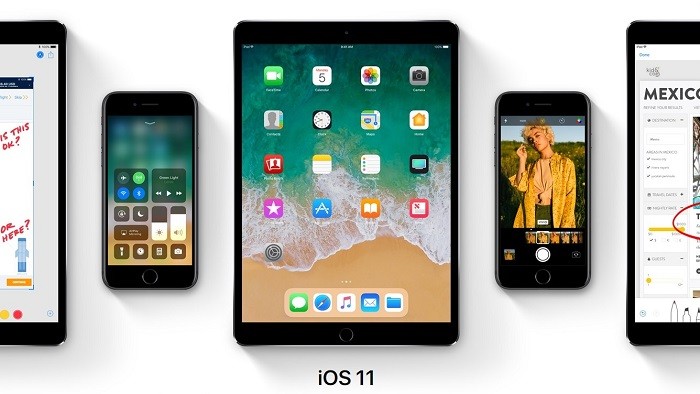 iOS 11 brings in some nice improvements to the iPad which takes multi-tasking to a whole new level. It also brings in AR (augmented reality) capabilities to the iPhone and iPad. Apart from that, Apple has also updated the Camera app, Siri, Messages and also introduced a proper file management app which is called Files.
"With iOS 11, we're delivering the biggest AR platform in the world, and it's available today for developers to begin building AR experiences using ARKit for hundreds of millions of iPhone and iPad users. iOS 11 gives iPad users the powerful app functionality they need to take advantage of everything iPad is capable of, and brings hundreds of new features and incredible updates to the iOS apps iPhone and iPad users enjoy every day." said Craig Federighi, Senior Vice President of Software Engineering at Apple.
Here's what you need to know about iOS 11:
Siri becomes more human
Siri will no longer sound like a… machine? Yes, that's right. Apple has made some improvements to its digital assistant Siri to make it sound more natural and like a human. Apple did this using machine learning and artificial intelligence. Thanks to this, the new male and female voices won't sound like a robot to you.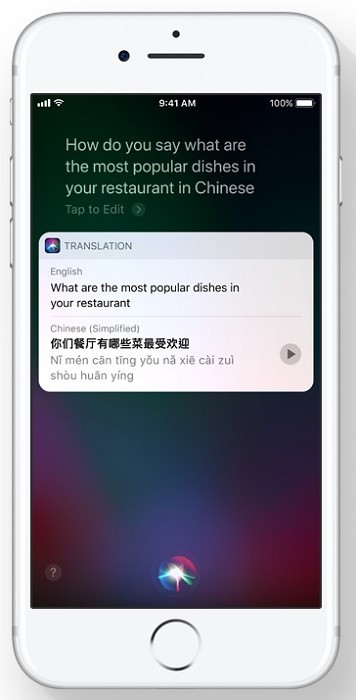 Apart from that, Siri now possesses translation capabilities and  can now translate English into Chinese, French, German, Italian or Spanish. Besides, Siri will now learn your usage patterns and make suggestions while you are typing something, reading news or browsing the web in Safari.
Camera and Photos get better
By now, we assume that you are already aware of what Portrait Mode on iOS is. Well, with iOS 11, you can take photos in Portrait Mode with OIS, True Tone flash and HDR at your disposal.  Apple has also made a switch in video format from H.264 to HEVC and switch in image format from JPEG to HEIF. The reason for this switch is to achieve better compression and reduced file sizes. Well, even though Apple has switched to a different file format now, the company has stated that users will still be able to share the media with others without hassles.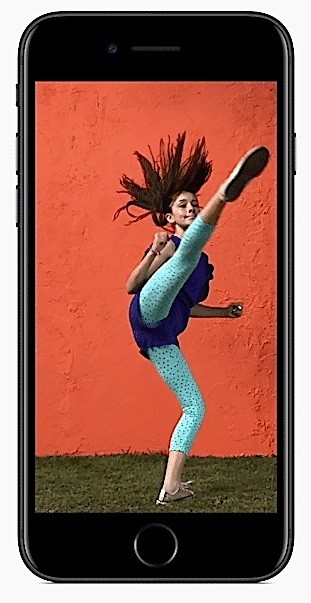 Apart from this, Apple has also updated the Live Photos with features called Loops and Bounce. With Loops, you can turn a Live Photo into a video loop, and, with Bounce, you can make your Live Photo roll back and forth. Apple has also brought in tools for long exposure with which you can take DSLR like photos.
Messages and Apple Pay
Apple has tweaked the Messages app (i.e., iMessage) as well. Firstly, the app has got a redesigned app drawer which makes it easier for you to access stickers and emoji. Secondly, the keyboard now supports one-hand mode so that you can type messages easily with one hand while drinking a mocha with the other.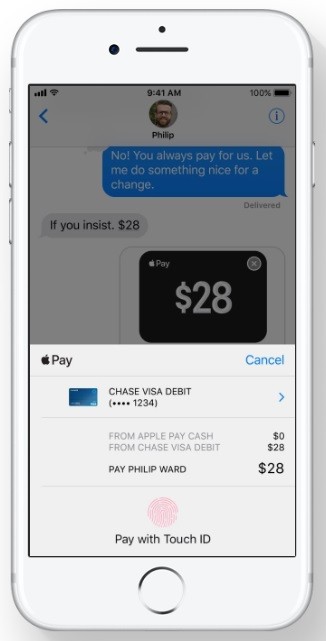 Apart from that, you can now send and receive money with Apple Pay straight from the messages. You can send money to your friends from within Messages using your credit or debit card using Apple Pay, and, when you receive money, that money will be stored in your Apple Pay Cash account. However, you can transfer that money to your bank account if you wish to.
Do Not Disturb while driving
Well, as the name suggests, this feature is meant to help keep drivers more focused on driving instead of using their phone. The iPhone will now detect if you are driving and will activate the DND feature. Once activated, you will not receive any notifications. Of course, users do have an option to disable this feature whenever they want.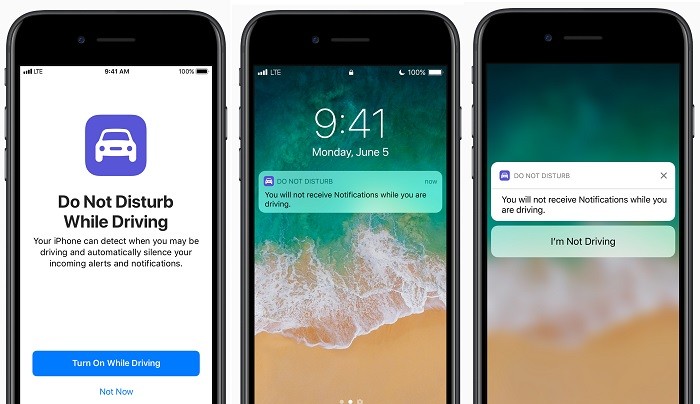 Indoor Maps
Maps are helpful when you want some navigation guidance while you are outdoors, however, Apple has now introduced Maps for indoors as well, because why not ? Maps will now show you details about airports and shopping malls in the US. You can also search for restaurants on a floor using indoor Maps.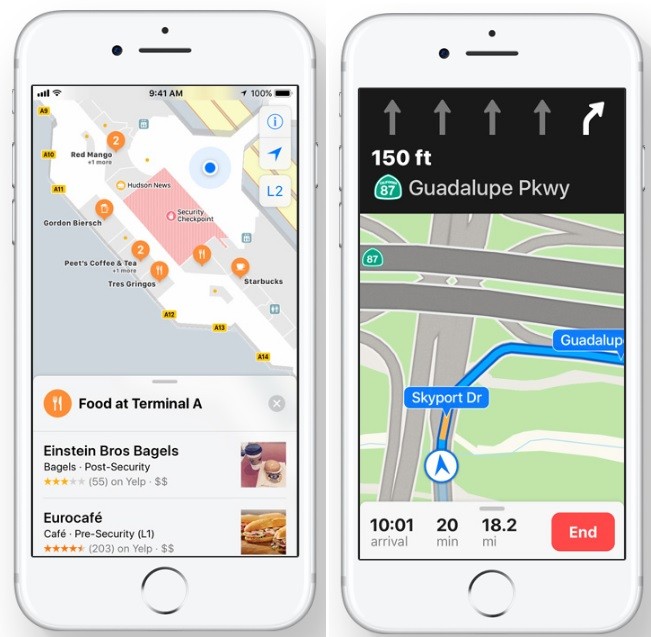 Apart from that, you also get lane guidance along with the speed limit of that road you are driving on. For now, these features will be available in select markets which include Boston, Chicago, Hong Kong, London, Los Angeles and New York.
Improved Lock Screen and Control Center
With iOS 11, Apple has unified the lock screen and notification center. A swipe down brings up the lock screen and then a swipe up shows all your notifications.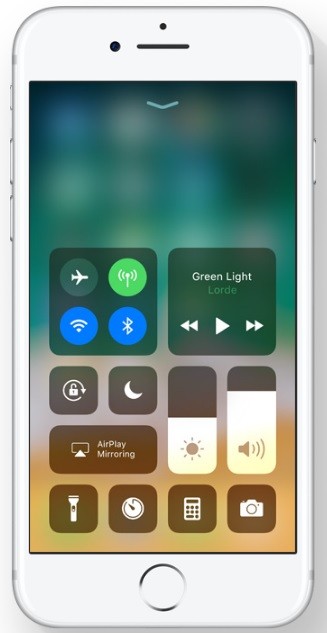 Speaking of the Control Center, a swipe up from the bottom of the screen now reveals the frequently used quick settings and widgets for easy access.
Foraying into the Augmented Reality space with iOS 11
Apple is bringing AR capabilities to iPhone and iPad with iOS 11. "By blending digital objects and information with the environment around you, augmented reality takes apps beyond the screen, freeing them to interact with the real world in entirely new ways. Like never before, games and apps can offer fantastically immersive and fluid experiences that are out of this world, yet virtually within it." said Apple.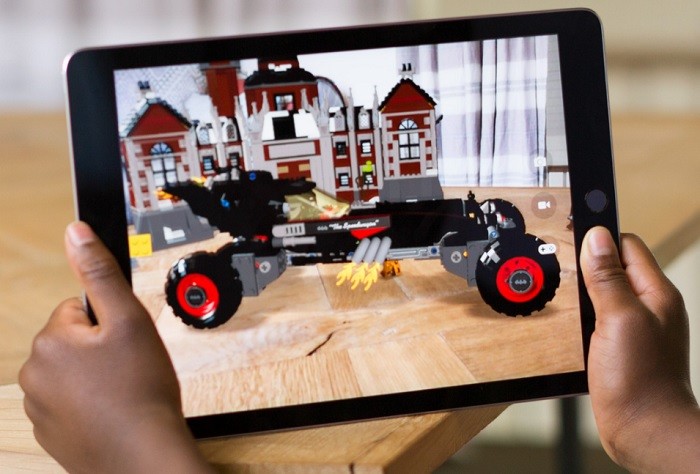 Apple has introduced ARKit using which developers can utilize the AR prowess of iPhone and iPad on their apps and games.
And finally, a proper file management app
Apple finally brings a proper file management app with iOS 11 called Files. This Files app brings all your files at one place, be it the locally stored ones or the ones stored in the cloud. Besides, you can not just access the files that are stored in iCloud, but you can also access the ones that are stored Google Drive, Box, Dropbox and more.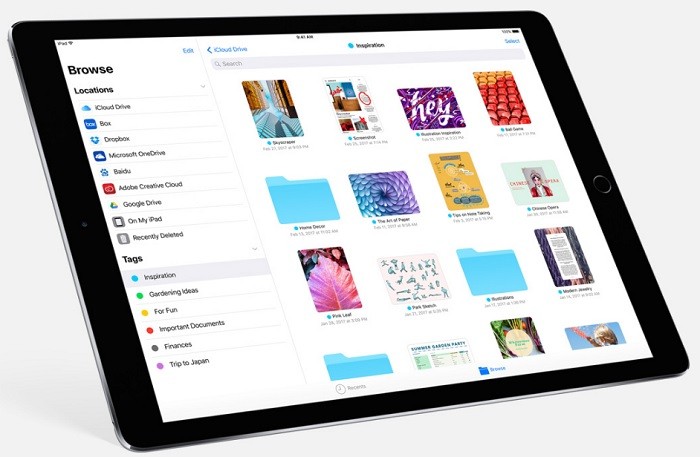 More power to the iPad
iOS 11 makes the iPad even more useful. With iOS 11, Apple has made it easier than ever to do multi-tasking on an iPad. The Dock can now be accessed from any screen and can also be customized to your liking. You can also easily switch between multiple apps that are used in Split View and Slide Over.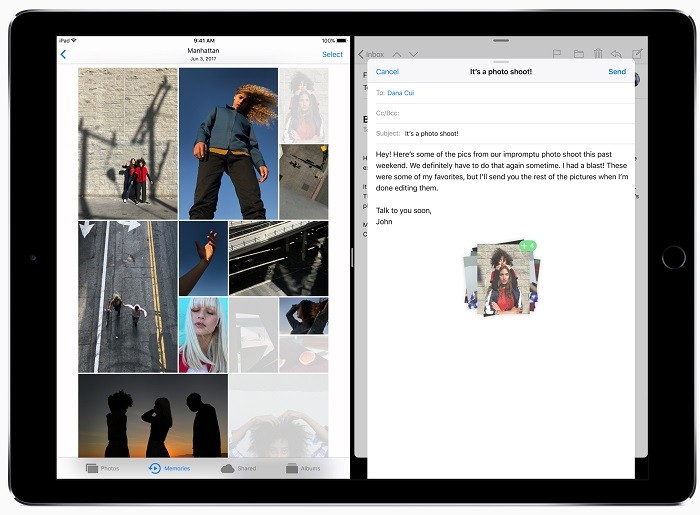 Besides, Apple has introduced some new features for the Apple Pencil like Instant Markup, Instant Notes and Inline Drawing.
Additional Features
Redesigned App Store: The App Store has got a design makeover. Apple now lists the apps and games differently, making it easier for the users to get to the right app. Apart from that, Apple will also show you apps and games of the day.
Home: Now has support for speakers and offers more ways for automation.
AirPlay 2: This protocol now lets you create and control multi-speaker setup throughout your house via the Control Center, Home or Siri.
Apple Music: Subscribers can now create a profile so that their friends can follow them and listen to the playlists they've shared while also being able too see which music they listen to most.
Apple will roll out iOS 11 this fall but the developer preview is available to the members of the iOS Developer Program at developer.apple.com, whereas, the public beta program will be available to the users later this month at beta.apple.com.
The iOS 11 will be available for or iPhone 5s and later, all iPad Air and iPad Pro models, iPad 5th generation, iPad mini 2 and later and iPod touch 6th generation.