It has been time since we heard anything on a probable successor to Aakash, the cheapest Android tablet in the world.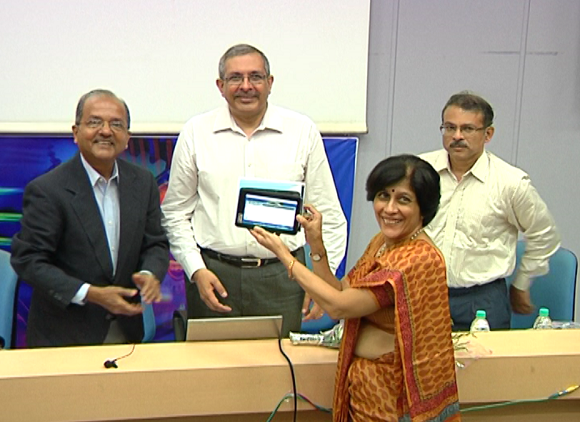 And now in association with the IIT Bombay which was handed over the charge of developing the successor to the Aakash, the Ministry for Human Resource & Development has announced the launch of the new improved version of Aakash, called the Aakash 2.

The Aakash 2 was unveiled at a teacher's training workshop at the Indian Institute of Technology, Bombay, which was viewed by more than 9,000 college teachers all over the country through video conferencing.
 
The project of developing Aakash 2 was first handed over to the IIT Jodhpur but as the development ran into rough weather it was alter handed over to the IIT Bombay. In a matter of 3 months since it was handed over the project, IIT-B made a few welcome changes to the tablet which include:
Increase of the processor speed from the previous 366 MHz to 800 MHz

Replacing the previous resistive touchscreen with a better capacitive touchscreen for easy and faster navigation on the tablet

Increasing the battery from the previous 2000mAh to a better 3200mAh one which would now provide about 3 hours of backup

The price of the Aakash 2 has also been negotiated to be a little lower at about Rs. 2,263 with improved specs than the Rs. 2,276 which was for the first-gen Aakash
The most important part of the Aakash 2 development is that that the new tablet can now allow student and users to write and run programs in C, C++, Python which is a major positive point for the students and the colleges.
 
If everything goes as planned and there are no speed breakers in this development then the first units of the Aakash 2 tablet will be dispatched to as many as 250 engineering colleges across the country by December-end.

Courtesy: IIT Bombay