At the ongoing Google I/O event, Hugo Barra took the centre stage and went on to reveal a few interesting numbers and facts about the Android OS and the Google Play Store which has been giving tough competition to the iOS all over the world.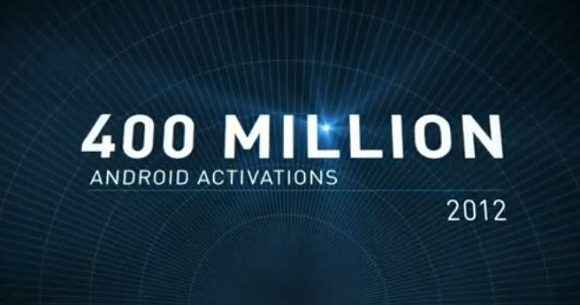 According to Hugo, until the last year's Google I/O, Google had about 100 million Android devices out there all over the world.

But now at the 2012's Google I/O, this number has sky-rocketed to about 400 million Android devices all over the world. That gives us about 300 million Android device activation in just one year. Phew!!
 
Now this is indeed a very huge jump that Android has seen with Hugo revealing that 1 million activation are done every day. Remember that last month, Google confirmed 900,000 activations and this number it has only risen for good. Also this means that there are about 12 new Android devices activated every second of every day.
 
Next up is the Google Play Store which provides Android users with contents for their devices and the store, as of today has about 600,000 apps and games for users and has till date seen more than 20 billion (That's a B) installations.
 
Until today, apps from the Google Play Store are available in 190 countries and out of these 132 countries also feature paid apps. And not to forget 50% of all the revenue that is generated in the Play Store comes from the in-app billing and this has been achieved in just about a year.
 
With the Android activations increasing at such a fast pace, these numbers are only bound to increase.