The Aakash Tablet is now available and you can order the tablet online. Also the Ubislate 7 which is a slight better version of the Aakash, is available for pre-order.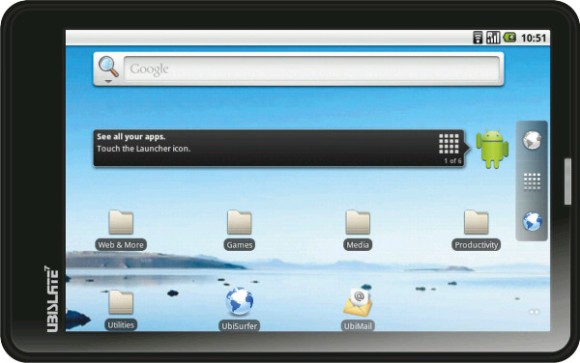 The Aakash is available at Rs. 2,500 and can be bought with the option for cash on delivery as well. It features a 366MHz processor, Android 2.2 and a 2100mAh battery. As for the Ubislatec7, pre-orders are up for the tablet and will be available by late January 2012. The Ubislate 7 is available for Rs. 2,990.
So it seems that the tablets will be available before they are sent out at education institutes which was proposed by the Indian Government.
Full specs of the Aakash Tablet:
7 inch resistive touch-screen

Android 2.2

366 MHz processor plus Graphics Accelerator and HD Video Co-processor

256 MB RAM

2GB Micro SD card expandable up to 32GB

2 USB ports (full sized)

2100mAh battery

Wi-Fi Enabled

Inbuilt cellular and Subscriber Identity Module (SIM)
Head over here to order the tablet online.