It is really annoying when you've limited access your school/college Wi-Fi or some public Wi-Fi and you're pretty eager to access blocked websites on Android just because the ISP has blocked popular social sites like Facebook and other major sites that you surf a lot (if you know what I mean), not forgetting about file sharing sites and downloading torrents on your smartphone. Considering that you want to access blocked websites on Android, there's a simple way, here's how. Just follow this guide:
This guide is also helpful if there are any blocked apps by your country/location or ISP.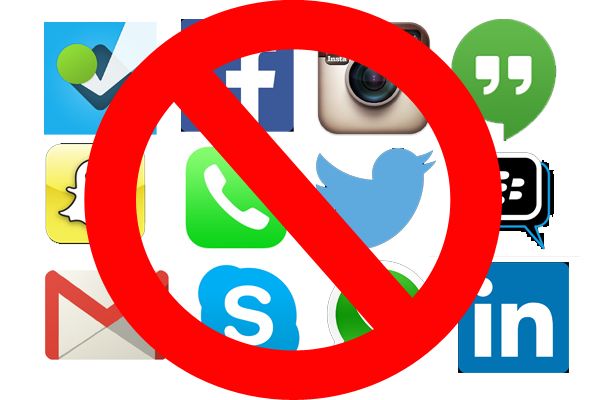 How to access blocked websites on Android device
Use the link mentioned below in this guide to download VPN app 'CyberGhost – Free VPN & Proxy' from Google Play Store.

The one-tap easy step:
Connect to a Wi-Fi network before opening CyberGhost.  Use this one-tap easy step to access blocked websites by simply tapping the Protect button. You'll be connected automatically to a private network. You can now surf all the blocked websites and apps you want. You can configure and remove the Wi-Fi network under the settings if you change our mind. It is explained in one of the upcoming steps.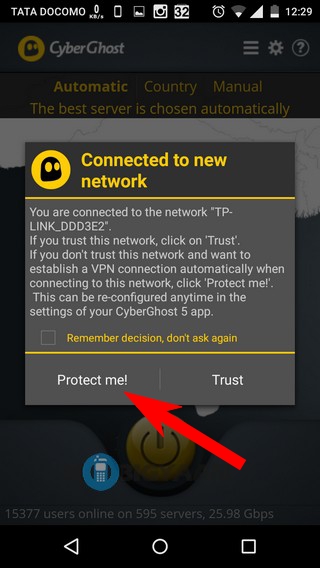 Manually turn on the app to access blocked websites whenever you require:
When opened, you will be asked to either 'Protect' or 'Trust' the network that you are connected. Keep the network trusted such that CyberGhost cannot auto-connect to the network. What you need is you have to manually activate CyberGhost by tapping the yellow power button shown.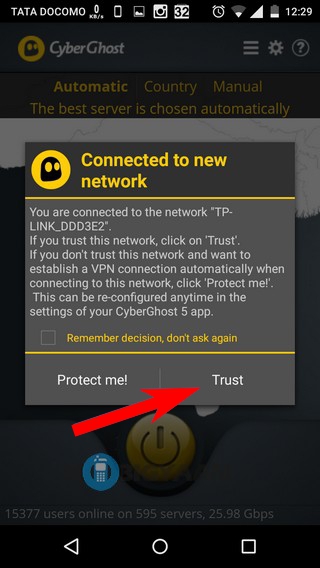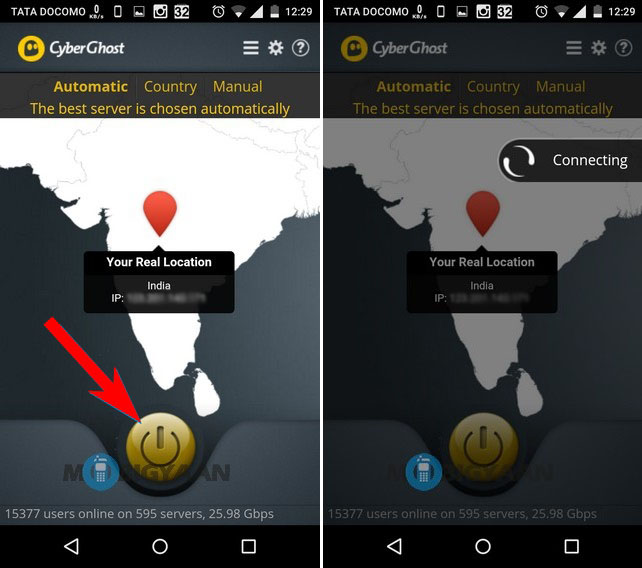 CyberGhost will search for a location automatically to connect and you will be notified once connected. You can check the location and IP address where exactly it is connected.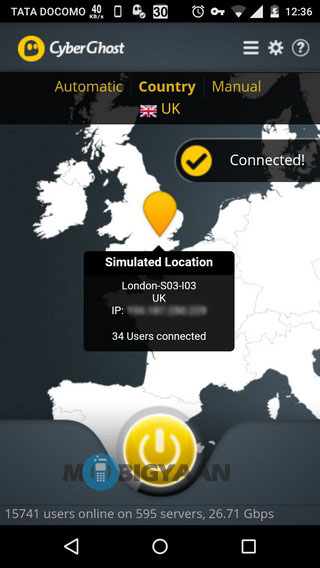 Your notification bar will show you protection enabled notification. Every activity is anonymized and cannot be tracked by your ISP. Thus, you can surf any type of website you want.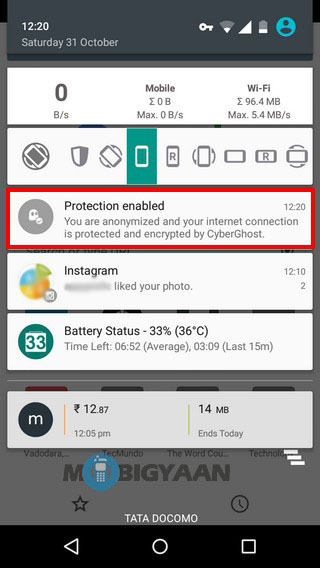 Set your preferred country
Setting your preferred country will help you to surf the site which only supports a limited number of countries. You can always set a preferred country if you don't like or don't want the CyberGhost to automatically connect to a recommended location. Tap the country and select the one you would like to connect and hit OK. Use the power button on the app to connect to your specified location.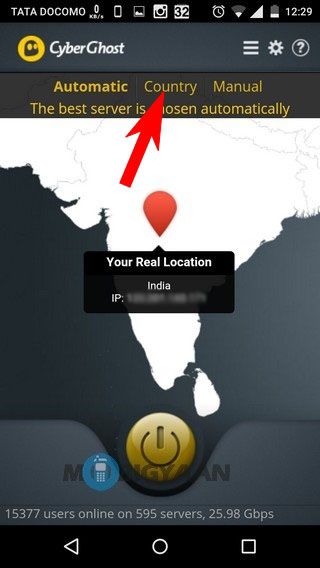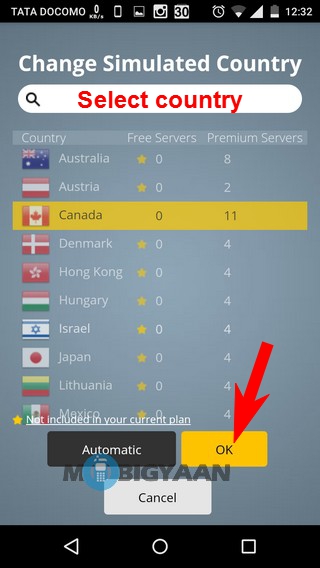 Removing your saved networks
You can remove the Wi-Fi networks you have saved by visiting the settings gear icon on the top right and swipe up to see the list of networks. Tap delete button to remove them. Also, you can mark the networks that are trusted and turn off the popup that ask you every time about how to connect to the network.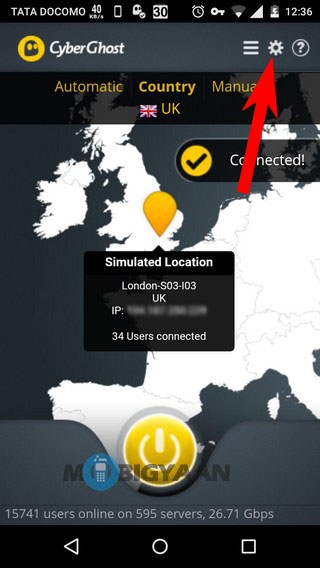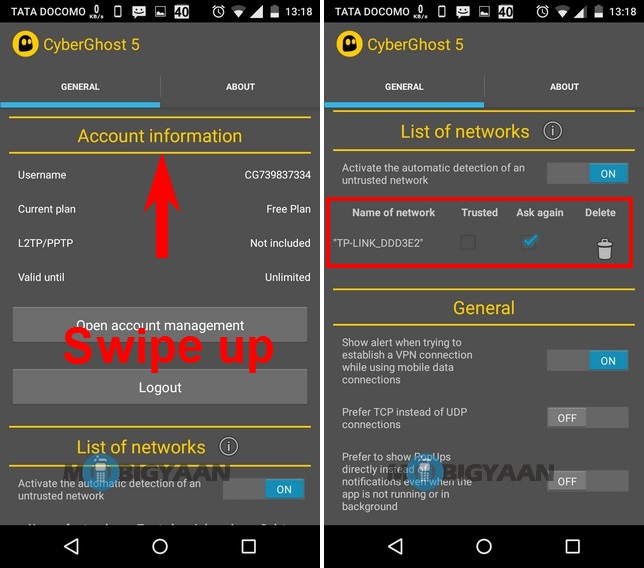 Download CyberGhost for free from Google Play Store.
There are times when some services don't support your country, you can access them too by changing the desired location in the VPN app. CyberGhost can also be used to access blocked apps on your phone.
There are other VPN apps available that work similarly. If you have found such apps that can access blocked websites on Android, you can share it here in the comments. For more tutorials, check out our How to Guides.