Last month we saw a leaked tablet by Dell running Windows 8, and we see Acer jumping into the game by announcing two new Windows 8 tablets.

The Iconia W510 is a 10.1 tablet and the Iconia W700 is a 11.6 incher, which will be offering the Windows 8 tablet experience.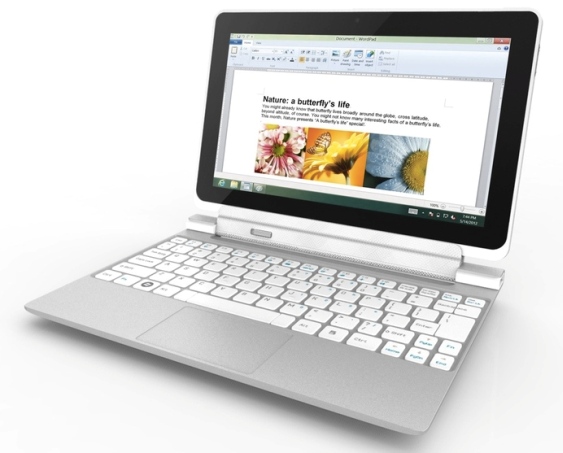 The Iconia W510 is something like the Asus Transformer and can be attached to a keyboard dock to transform it into a full-fledged netbook. The detachable keyboard dock allows 295 degrees rotation from the dock in "presentation mode". While the specs of the tablet are not yet out, Acer claims 18 hours of battery life.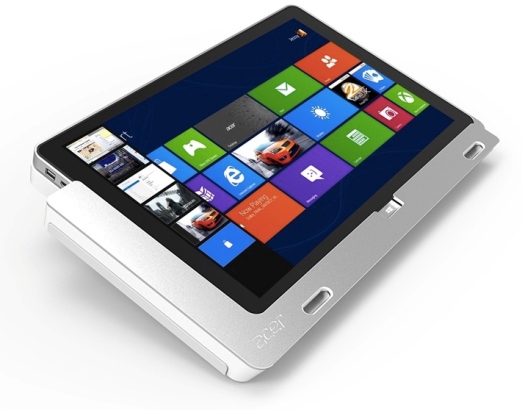 The Iconia W700 comes with an 11.6 inch full HD display with 10-finger multitouch touchscreen, Dolby Home Theater sound, and cradle to go with it. The cradle allows for a tilt of up to 70 degrees while in landscape mode for better viewing angles, and goes to 20 degrees for more convenient touch angles. It also has some USB ports, a mini HDMI port and another port that the source claims to be a Thunderbolt port. Acer hasn't confirmed specs on this tablet either, but the source says that it will be running on an Intel Ivy Bridge processor.
The W510 is priced at $799 and the W700 will be available for $999 with an optional keyboard.