Additional 2G spectrum demand by Uninor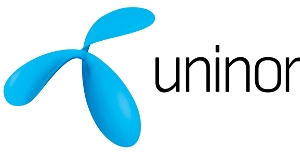 Telecom operator Uninor has approached the Telecom Ministry and has asked for additional 1.8 Mhz radio waves in eight circles, based on subscriber-linked criteria. Uninor holds a pan-India UAS license to offer telecom services in each of India's 22 circles; however it is yet to receive spectrum in some circles including Delhi, J&K, Rajasthan, Assam and North East. Uninor services are available in the 13 circles of UP (West), UP (East), Bihar, Orissa, Kolkata, West Bengal, Tamil Nadu, Karnataka, Kerala, Andhra Pradesh, Mumbai, Maharashtra and Gujarat.
"We have submitted application to DoT seeking additional 1.8 Mhz spectrum on the basis of enhanced subscriber-linked criteria for our GSM-based services in eight circles," Uninor South Asian Head Sigve Brekke said. Uninor is confident of telecom ministry processing its additional spectrum request, saying that it qualifies for the same. "Our eight circles now stand qualified for additional spectrum. We have just piped one more competitor in West Bengal," Brekke added.