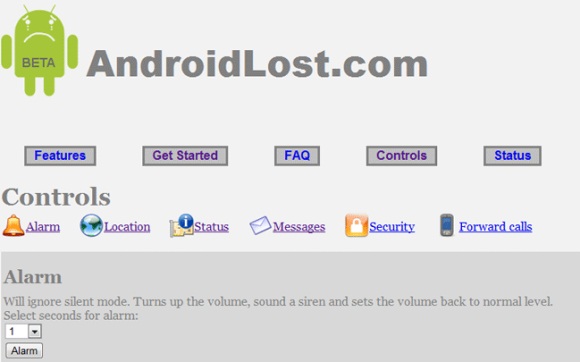 Hundreds and thousands of handsets are misplaced or stolen everyday in India leading to depressed mobile phone users. Well, here's a treat for all Android users who are afraid of losing their smart phone. A free app called AndroidLost enables you to remotely control your android phone from the internet or by SMS.

It's a simple procedure, just install the app on your Android device and enable it. Next go to www.androidlost.com and login through your Google account, the same account that you registered your Android device with. Your device will be linked and you can control it. You can read SMS messages, lock it, erase its content and loads more.
Here are all the features this amazing app can do for you:
* Read SMS inbox and sent
* Wipe phone
* Lock phone
* Erase SD card
* Locate by GPS or network
* Start alarm
* Send SMS from web page
* Message popup
* Forward calls
* Remote install
* Phone status: battery, IMEI, etc
* Remote SMS alarm
* Remote SMS lock and unlock
* Remote SMS erase SD card
* Remote SMS wipe phone
* Remote SMS APN control
* Start stop GPS
* Start stop WIFI
* Hide from launcher
* Email when SIM is changed
* Get call list
* Take picture with front camera
* Take picture with rear camera
* Make your phone speak with text to speech
Get the app from here.