The smartwatch arena is getting a little crowded at the moment with every company is trying to launch its own smartwatch. Fitness giant Adidas too has put its hat in the ring and came out with a fitness smartwatch. It made the announcement at the GigaOm Mobilized conference in San Francisco that the smartwatch would be priced at $399 and would hit the shelves on November 1.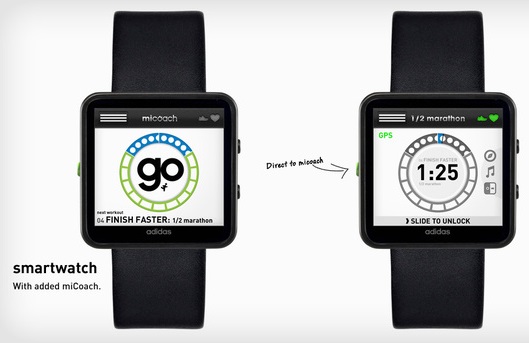 What's different about the Adidas smartwatch is that it will come equipped with a heart rate monitor and GPS. It will track a person's pulse through the wrist and measure workout details with the help of motion sensors. Rather than integrating the smartwatch with a smartphone, Adidas has instead gone for  a watch that will display information on its own. The GPS will actually measure your exercise by mapping your routes and distances. If you put on headphones, it will even give you fitness tips and motivation. Along with that, you will also be able  to stream media with the Adidas smartwatch.
Currently, other details about the device are available, But we  think they will emerge soon.