Adobe Photoshop Touch announced for iPhone and Android smartphones for Rs.270
Adobe has today announced the release of the Photoshop Touch app for Apple iPhone and Android smartphones which has been priced at Rs.270 and will be available for the iPhone 4S, iPhone 5, and iPod touch (5th generation) and all smartphones with Android 4.0 and above.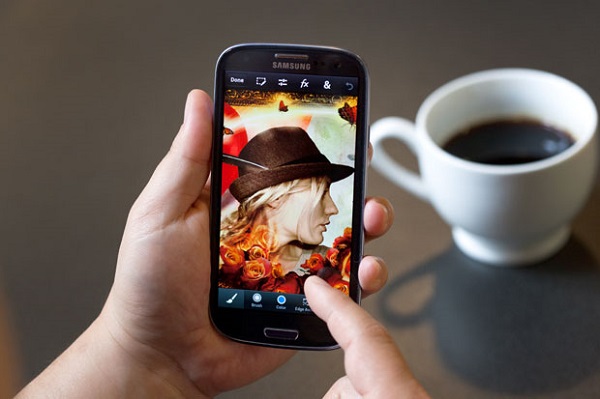 The Photoshop Touch will allow users to use the popular Photoshop features, such as layers, selection tools, adjustments, and filters, to create mind-blowing images and Improve the photos using classic Photoshop features to bring out the best in your photography. Apply precise tone and color adjustments to your entire composition, a particular layer, or a select area.
You can create using painting effects, filter brushes and more while making your images pop with graphical text and apply strokes, add drop shadows and fades, and more. Users will be able to take advantage of their device's camera to fill an area on a layer with the unique Camera Fill feature and can also Quickly combine images together.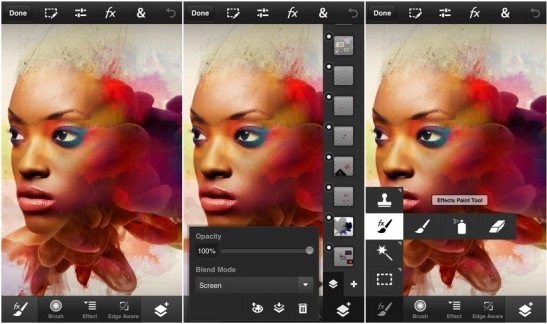 Using the Scribble Selection tool, you can select part of an image to extract just by scribbling and with the Refine Edge feature, use your fingertip to easily capture hard-to-select image elements, like hair. Now you can edit images up to 12 MP and maintain the highest image quality at the ease of your mobile phones.
You can download the Adobe Photoshop Touch for your smartphone from the respective Apple App Store and Google Play Store using the links below for Rs.270.