After Samsung, Amazon attacks Apple with its Kindle Fire in an ad
So until now we only thought that Samsung was the only one tech giant who loved and had the strength to target Apple with its commercial, but well now it seems that we have another company who is also Apple's competitor who is directly targeting the Cupertino giant with its latest commercial.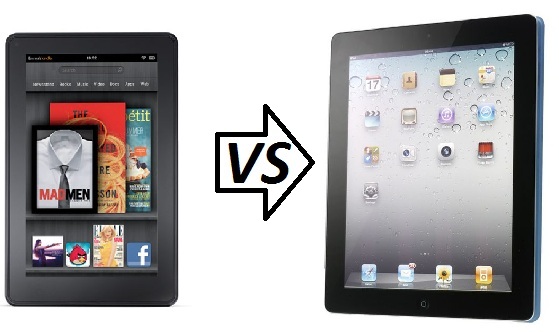 Amazon has released new ads in which the company presents its Kindle e-reader and Kindle Fire as a better option as compared to Apple's iPad for people out there. In the ad, a bikini-clad woman is using her Kindle on a pool-side and a man who owns an iPad passes by.

The man is finding it difficult to use his Apple iPad under the sunlight due to low-visibility, where the woman is enjoying reading an e-book over her kindle.
Also Amazon has not forgotten to mention that at a price of $500 of the iPad users can buy two Kindle Fire which cost $200 each and a Kindle e-reader which is about $80 and still save a about $20 after buying all three. Nice strike Amazon.
Check out the embedded video below.