Aircel offering free data to phones bought at Snapdeal.com
Popular Indian operator, Aircel has been bringing some cool new offers of late and here's another one. This time Aircel has partnered with one of the popular online retailers in India, Snapdeal.com to bring you a cool new offer.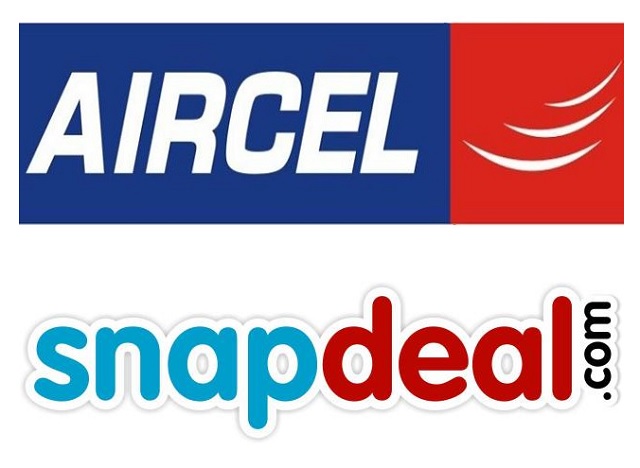 For the next three months, if you buy a smartphone from Snapdeal, you'll get 3GB free 3G/2G data from Aircel. The offer is available for older and newer customers as well. Only prepaid users can redeem the offer.
The offer will be activated through a promo code, which Aircel will mail you after the device reaches you. Tony Navin, VP – Business Development, Snapdeal.com commented on the alliance saying, "We want to give e-shopping enthusiasts more reasons to buy from our site. Our alliance with Aircel brings an offer that is unbeatable in the offline or online space. Smartphones are bought for a great browsing experience amongst other features and Snapdeal along with Aircel is providing an avenue for Smartphone customers to experience hassle free browsing at 3G/2G speeds, free of cost."
Anupam Vasudev, Chief Marketing Officer, Aircel, said, "The growth of Indian telecommunication sector is highly driven by emerging new technologies and changing consumer behavior. With online shopping emerging as an easier, faster and more effective way of shopping for customers, we are delighted to partner with Snapdeal.com, a leading online shopping platform. The intent of this partnership is to increase data penetration and usage amongst our user base, specially the youth. We are confident that Aircel's innovative data offerings coupled with Snapdeal.com's robust online channel and reach will help us provide a holistic experience and great value for money to our customers."