Aircel reveals iPhone 4 plans
The iPhone 4 plans have been finally released by Aircel. They have recently announced new plans on post-paid and pre-paid which are available with the handset.
Aircel's money back plans you can recover up to 100% of your iPhone 4 cost over a period of 2 years. With these plans, you get a fixed discount on your monthly mobile bills upfront. This, when totaled over 24 months will add up to the cost of your iPhone 4.
Check out the tariffs proposed by Aircel: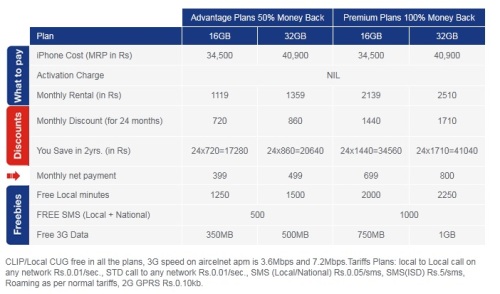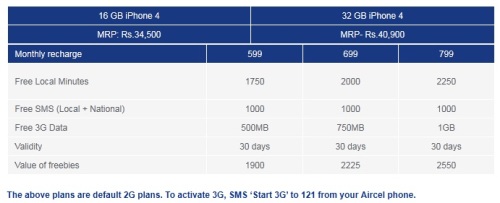 For more info visit www.aircel.com