While smartphones and computer (desktops and laptops) are supposed to complement each other, technology has always been trying to infuse both. AirDroid, which has been the front runner in this league, has now released a major update.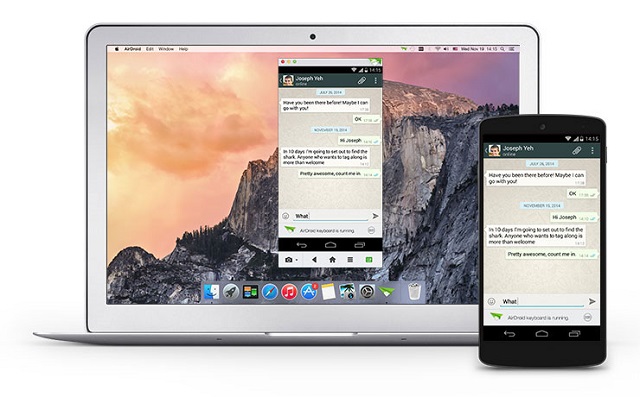 AirDroid, a well-known Android app used to connect the smartphone to the computer, has released the latest updated version 3.0. Along with the updated version, the company has also released standalone apps for computers running on Windows and Mac OS. With the native client, the AirDroid users no longer need to access the device using the browser client.
The new AirDroid 3.0 not only provided a new interface but also new and interesting features that would definitely help it hook in more users. To begin with AirDroid AirMirror feature (as the name suggests) allows users to relay their activities on the Android phone to the PC. While the users would usually get updated about incoming calls and text messages and other notifications, with the new update, users can directly answer, dismiss or mute a call and respond to the notifications directly from the PC.
A major application of the AirMirror feature would be accessing commonly used mobile-only apps like WhatsApp on the PC. However, there is a possibility that you may require to root your phone to access such functionalities. The features aren't currently compatible with Android 5.0 phones but are expected to receive the support soon. Head over to the Google Play store to download AirDroid. You can get the PC clients from the official site.