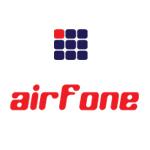 Airfone has tied up with T- series to offer its services for the music lovers. Now with Airfone's newly launched mobile handset, AF–27 users will get a T-Series loaded 2 GB Micro SD Card with 5 year standard warranty as standard accessory which is worth Rs 475 for free. This Micro SD card will consist of chart buster albums such as, 3 Idiots, Tare Zameen Par, Delhi-6 etc alongside 10 Ring tones, 20 Wallpapers & 10 Animations.

AF- 27 mobile handset comes with e features like Java, which enables you to play online games, chat with people around the world, calculating mortgage interests & view images in 3D, Mobile Tracker enabling your to track your lost mobile phone with the unique mobile tracker application, M Gurujee an application for serious 7 fun based learning such as preparation for MBA or IAS etc & M Astro offering astrology services on mobile phone. With this handset you can also hook up your headphones or attach speakers to make presence felt wherever you are, as it comes equipped with a 3.5 mm jack & music presets.

AF-27 is available in red, Black+ Red, Black+ Grey combinations with 1.3 mega pixel digital camera, Bluetooth, dual Sim Connectivity. It also has a Video Recorder and Player that allows for continuous video recording.  This multi feature model is priced at Rs 3599.