To give the web access to more people especially from rural areas and to empower first time Internet users with several useful services of the Internet, Airtel has tied up with Google to allow Google services for free.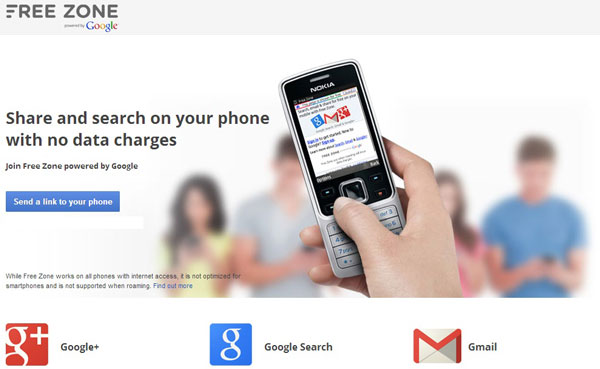 Bharti Airtel and Google India partnered to launch the Free Zone powered by Google which will give all Airtel mobile subscribers free access to mobile web search and feature-phone-friendly versions of Gmail and Google+ in India. Also the first page of a website linked from search results can be accessed without any data charges.
Using the Free Zone powered by Google, Airtel subscribers can not only search the entire Internet and access the first page of websites from the results for free but also get unlimited access to Gmail from their mobile browser. Users can share online photos and messages with circles using Google+.
To use the Free Zone, Airtel subscribers have to visit www.airtel.in/freezone on their mobile browser and use the service without any sign-up. Using a Google account, the users can also get connected to the various social media services from Google. On leaving the free zone, users are informed about the data charges and given the option to purchase an appropriate data package.