After announcing the rollout of 4G LTE network in India, Airtel has announced a new 4G plan for its customers in Kolkata.  The Break Free Ultimate plan is for heavy and offers 30GB priced at Rs. 2,999.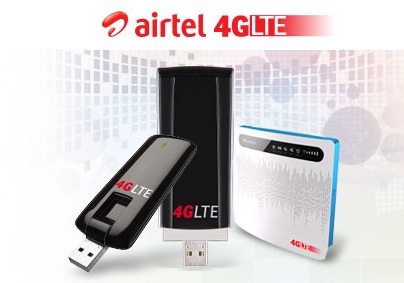 Customers can avail this plan on both pre-paid and post-paid. While the cost pre-paid is same, post-paid customers will have to pay additional tax.



Airtel, as an introductory offer, is giving customers a cash back offer for the CPE / dongle device. This offer is valid for 60 days, for post paid customers only. So if you opt for the Rs.1999 plan, you get the device free through the cash back offer over 24 bill cycles as you get a bill discount  of Rs.333/ bill for 24 bills. Similarly, if you opt for the Rs.2999 plan, then you get the cashback offer via a bill discount 666/bill for 12 bills.