Will the 'Facebook Phone' run on Windows Phone?
We all have been hearing about the 'Facebook Phone' for quite some time in the past and according to the latest rumour doing the rounds, if everything goes well and if Microsoft is able to convince Facebook, then the device may run on the Windows Phone OS.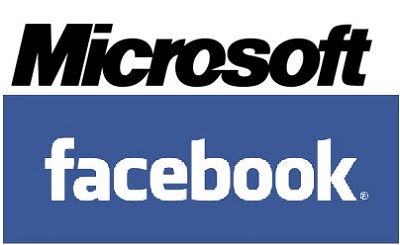 It is being said that Facebook is on its way to develop its own mobile OS for the Facebook Phone but then it has not advanced so much.

We do know that Windows Phone OS has a much deeper integration with Facebook which is indeed greater than any OS out there, which may go on to be an added advantage for Microsoft when it talks head-to head with Facebook.

With the Facebook Phone running on Windows Phone OS, the integration will only get deeper and better. If you ask us why Microsoft will ever talk to Facebook to partner them, then according to the source, the reasons are just simple.
First up, Google is the top competitor of Facebook and so if the Facebook Phone goes on to run on the Android OS, then, it would have to depend on its competitor, which would indeed be tough.

Facebook's knowledge in the field of developing the OS, manufacturing, shipping, marketing a device and much more are nothing as compared to Microsoft. So Facebook may take the help of Microsoft who is very much experienced in this field, where Google has failed (Remember Google Nexus One?).

Facebook's user base is HUGE! And if Microsoft successfully partners with Facebook, then it may look on to push Facebook's tariff to its own services specially Bing.

MS is deeply interested in offering a NFC-powered payment product for consumers with supported Windows Phones and they also want to become a physical version of PayPal before Google does it with Wallet.
For now it seems that Microsoft is just waiting for Facebook to hold talks and some advancement happens in this matter and so we do not know when the 'Facebook Phone' will arrive. Also it may be that we never see a device like this come out EVER as the final decision lies with Facebook.

What do you think? Do we need a 'Facebook Phone' at all? Or are we okay with a simple deeply integrated app for our devices? Or should Facebook jump the Android bandwagon? Let us know your views below.