Airtel awarded with TCOE Awards of Excellence 2011
Bharti Airtel, India's leading telecommunication company has been awarded the 'Telecom Centre of Excellence (TCOE) Award' for the year 2011. Milind Deora and Sachin Pilot presented the award to Jagbir Singh, Director Network Services Group – Bharti Airtel in national capital. This award is presented to the service provider with customer focus for best delivery of Network Services.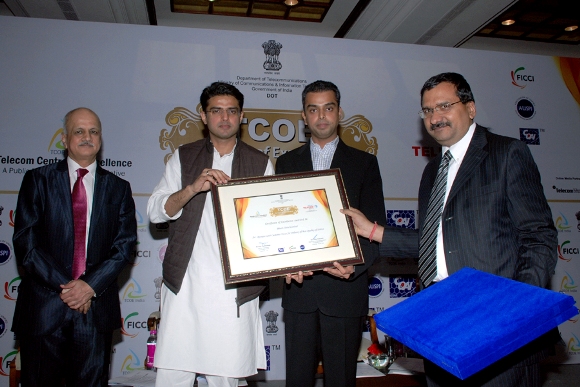 The evaluation criteria is extensive but mainly concentrated on the Network Quality of service KPIs, Network Coverage, Product Innovation and Network Bench-marking processes based on network parameters and customer voice.
Anybody who doesn't agree with above?