Bharti Airtel has brought about a new offer for its prepaid customers. The Indian operator is offering free Facebook usage for its prepaid customers in 9 regional languages.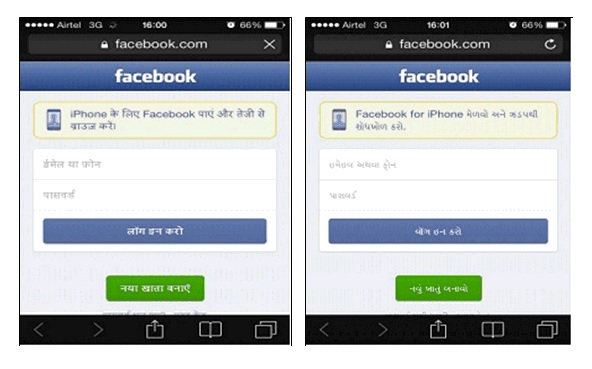 Airtel prepaid users can use Facebook from the mobile browser or an app for free. You can go ahead and upload pictures, post status updates, comment and write on walls, message others. You can access free Facebook with a cap of 30 MB/month.
You can access Facebook is the following languages:
1.      Hindi
2.      Bengali 
3.      Guajarati
4.      Marathi
5.      Punjabi
6.      Tamil
7.      Telugu
8.      Kannada
9.      Malayalam
In case you are accessing the mobile internet for the first time, you will need to register here to avail the offer while the existing customers can go ahead and start using Facebook for free. All the languages are supported in all the major platforms such as Java, Android, iOS and Windows devices. So Airtel customers what are you waiting for, go ahead and start Facebooking for free.