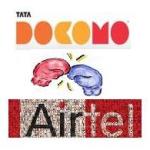 Airtel has recently launched Pay Per Second call rates. The reason being – All the major Telecom Operators like BSNL, Aircel, Vodafone etc have started offering their consumers Pay Per Second Call rates.

Telecom Industry in India was very competitive from last few years, it still is. But after the entrance of the new operator TATA DOCOMO, a kind a stir is created in Industry. TATA DOCOMO, the GSM brand of TATA Teleservices Ltd has revolutionized the Indian Telecom Industry by offering call rates as low as 1paise/second.

As I mentioned earlier that most of the major operators (Reliance is exception in this case – It launched Simply Reliance Plan) are now offering Pay Per Second Plans but most of the operators require their customers to make yearly or monthly recharges to enjoy the benefits of Per Second Pulse. However, TATA DOCOMO subscribers do not require any such yearly or monthly recharges to enjoy Per Second Pulse rates.

Comparison Between TATA DOCOMO's Pay Per Second Plan and Airtel's Freedom Plan :

TATA DOCOMO is offering Per Second Pulse as default tariff with lifetime validity to its subscribers. All local calls can be made with TATA DOOCMO at 1paisa/second. TATA DOCOMO is also offering STD calls at 1 paisa/second, however 2 paise/second will be charged after first 27,000 seconds of STD calls, in some circles 2 paisa/second is charged after first 15 minutes of STD calls.

Airtel is offering Per Second Pulse with the recharge of Rs. 64 – 94 (varies from circle to circle) with 1 year validty to existing customers, and new customers can avail Airtel Freedom plan at a cost of Rs. 66 – 99 (varies from circle to circle) for 1 year.

What made TATA DOCOMO Pay Per Second Plan better than Airtel?

TATA DOCOMO Pay Per Second Plans are available for both Prepaid and Postpaid subscribers. However, Airtel's Pay Per Second Plan is only available for its Prepaid users. Thus a major drawback is the absence of per second billing for Airtel postpaid customers

TATA DOCOMO customers can enjoy Pay Per Second Tariff for life without any additional charge. Airtel Pay Per Second Plan comes with 1 year validity, so after one year a Airtel customer will have to pay some charges (right now its between 64 – 94) to continue with his Pay Per Second Plan.

Airtel has decided to charge different rates for different networks. 1paisa/second is only for Airtel to Airtel calls. The rate for non Airtel calls is 1.2p/sec. Mathematically that makes it 20% more expensive than Tata Docomo which offers 1p/sec for all.


TATA DOCOMO has revolutionized the already fairly Dynamic India Telecom Industry. TATA DOCOMO must be feeling proud of itself. After all, Airtel tried to Imitate them and as they say, Imitation is the best form of Flattery.
Now I want you to share your views about TATA DOCOMO.
If you are a TATA DOCOMO subscribers do share your views about TATA DOCOMO with us.
If you are not TATA DOCOMO subscribers then do tell us how eager are you to get the new TATA DOCOMO connection?