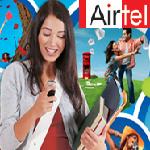 Yes,you read it right! The famous Airtel friendz pack which changed the fortunes of Airtel few years back in Maharashtra and Goa is back with a bang and this time it gets bigger with lot more benefits than the previous one.Airtel had stopped providing the original Friendz scheme a year and a half back after launching Friendz-2 scheme which gave the benefit of calling within Airtel Friendz at 20 paise/min.But according to the new scheme a user will be charged just 10 paise/min for calls made to Airtel Friendz(old and new),Airtel Campus(old and new) subscribers.Other local and STD calls will be charged at 50 paise/min.
Following are the Tarrif details:-
Sim Cost- Rs.34
Sim Validity- Lifetime
Tariff Validity- 1 year
Airtel Friendz to Friendz,Campus Pack calls- 10 paise/min
Airtel Friendz to Other mobile calls(Including Airtel per second and lifetime subscribers)- 50 paise/min
STD calls- 50 paise/min
SMS Tariff:-
Daily 200 local and national sms free after first sms charged at Rs.1
NO DAILY RENTAL APPLICABLE ON THIS SCHEME!!!
Everyday the first call and first sms will be charged at Rs.1 and after that the Friendz calling and sms benefit will start.
Airtel has launched this scheme to tackle the FREE On-net calling pack launched by Docomo.Not a bad move considering the combo benefits this scheme offers without any daily rental.However the "first call and sms @ Rs.1" thing serves as a hidden rental only but subscribers might wanna give it a try considering the huge subscriber base Airtel has got in Maharashtra & Goa.