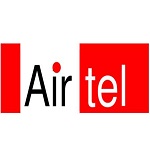 Joining the tariff war, India's largest mobile operator Bharti Airtel on Friday introduced a "pay per second" plan across the country.

In this plan, called Freedom Plan, Airtel customers will be charged one paise per second for all Local and STD calls to Airtel numbers and 1.20 paise per second for local and STD calls to other networks.
Some of the new operators, however, are offering pay per second tariff plan across networks.The plan will be available initially only to pre-paid subscribers of Airtel, an Airtel statement said.This will be one of the tariff plans besides others already existing.

"As the undisputed leader in the Indian telecom industry, we are committed to delighting our customers through superior network, great customer service and best value for money.Today, our network covers 110 million customers, has 100,000 sites and is available across 4.25 lakh towns and villages in 1.5 million outlets," Atul Bindal, President, Mobile Services, Bharti Airtel, said.