Airtel is facing lots of criticism since it announced that it will charge for VoIP data. Lots of people have shared their thoughts and tried to remind Airtel of the Net Neutrality, which basically means that all kind of data should be treated equally.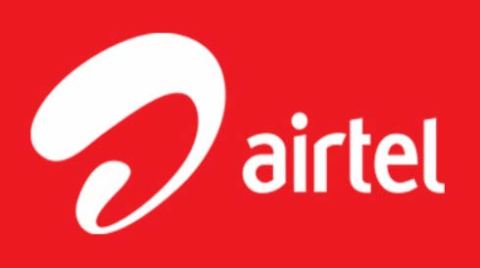 Today, we got a press release from Airtel where it is justifying why it would charge VoIP data. Airtel claims that it has invested a lot (and is still investing) to build the telecom infrastructure and VoIP services are causing damage to their current business.
Airtel also announced a new VoIP pack priced at Rs. 75, it will offer 75 MB of VoIP data for 28 days and will allow its customers to make 200-250 minutes of calling. The charges on VoIP aren't applicable from immediate effect and will be implemented in the phased manner. The prepaid customers who bought any data plan before 25th December will be able to use that data for VoIP as well without any additional charges, that obviously means that they will be charged for VoIP data the next time they will do a data recharge.
Here's the entire press release.
Over the last twenty years, we have invested over Rs. 140, 000 crores in rolling out telecommunications services in every nook and corner of the country. In addition, we have paid over Rs. 50, 000 crore in terms of government levies in just 5 years. Going forward, we are committed to rolling out data networks across the country. In order to ensure this, our business must be viable and sustainable. Our voice services that are enjoyed by every one of our customers provides us the capacity to continuously invest in and upgrade our networks on an ongoing basis. We, therefore, believe that VoIP services in their current form are not tenable for us as a business. As a result, we will charge separately for VoIP services.
However, in line with our philosophy of putting our customers above all else – we are committed to making VoIP services extremely affordable and attractive by ensuring adequate minutes for a very small charge on VoIP.
As a result, in line with the recent announcement of our VoIP (Voice over internet protocol) pack, Airtel would like to clarify the following:
Our Customers can enjoy a superior VoIP calling experience on Airtel's network by choosing from a range of new VoIP specific data packs that will soon be launched. For prepaid users, the VoIP exclusive pack will be priced at Rs. 75 for 75MB with a validity of 28 days. This will allow customers to make between 200 and 250 minutes of calling. Similarly, affordable VoIP plans will soon be launched for postpaid customers. There would be no other charges in respective of VoIP calls.
The VoIP update is not applicable with immediate effect. This change will be implemented in a phased manner over the next few weeks. In all cases, our customers will proactively be informed about these VoIP charges in advance through the company's standard communication channels like SMS, USSD pop-up, email etc.
Prepaid customers who have purchased data plans before 24th December 2014 are entitled to use all services opted-for till their packs are consumed or expire, following which, the new terms & conditions on VoIP usage will apply.
According to me what Airtel did is right and eventually other telecom operators will follow. All the telecom operators have invested a lot and free VoIP will decrease their revenues further, we have seen what apps like WhatsApp did to SMS. While I may be accused of favoring them, but the fact remains that these companies need to be financially healthy to offer good services to their subscribers.
I was too quick to form on opinion on this entire issues, during last 24 hours I saw some interesting data which made me think if Airtel is really doing the right thing by charging the VoIP services.
What are you thoughts on Airtel's justification of VoIP data charges? Do share them in the comments section below.