With the increasing number of users of Whatsapp messenger, Airtel, which is a leading telecom operator in India, has announced special data packs for the messenger.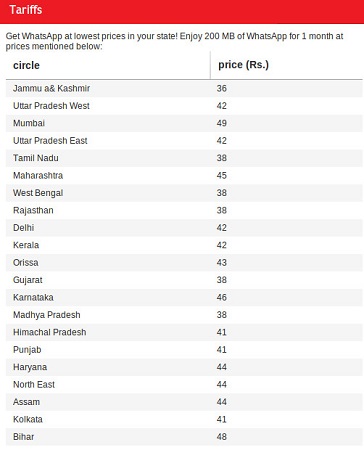 Bharti Airtel has announced the launch of special data packs for its subscribers across India who use the popular Whatsapp messenger. The data packs priced between Rs. 36 to Rs. 49 per month, depending on the circle, offer up to 200 MB of Whatsapp usage per month. The packs are available for both 2G and 3G Airtel customers.
To activate the Whatsapp data pack, Airtel subscribers can send the message Whatsapp to 121. The messenger, which is quite spread out in India, is said to have over 48 million monthly active users in the country. The messenger is also expected to rollout voice services shortly, which is a major reason why telecom operators are taking the messenger seriously.