Today, Bharti Airtel's state-of-the-art Network Experience Centre (NEC) went LIVE which has been set up in Manesar (Gurgaon) and is said to be the first of its kind facility in India.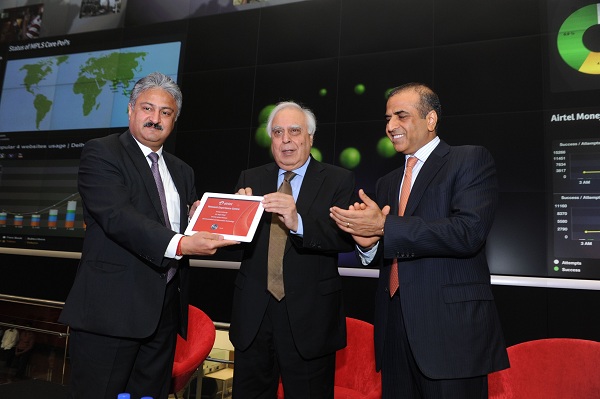 Using the NEC, Airtel will be able to monitor network performance across Mobile, Fixed Line and DSL Broadband, DTH, M-Commerce, Enterprise Services, International Cable Systems and internet peering points from a single location.

The facility was inaugurated by the Telecom Minister, Mr. Kapil Sibal today and it will monitor all Airtel and partner NOCs and in case of any emergency, the operator will have a 360 degree view of any issue, thereby helping to prioritize actions to restore

normalcy

and reduce resolution time.
 
The NEC has one of the biggest video walls in the world with 3600 square feet of solid state LED screen which will help to monitor Airtel's telecom network. Designed specifically to be used as a command

center

in case of national emergencies and natural catastrophe, the earthquake proof and fire proof facility will also provide for a single control of command, and a fully redundant technology layout. This is yet another benchmark in the Indian Telecom sector.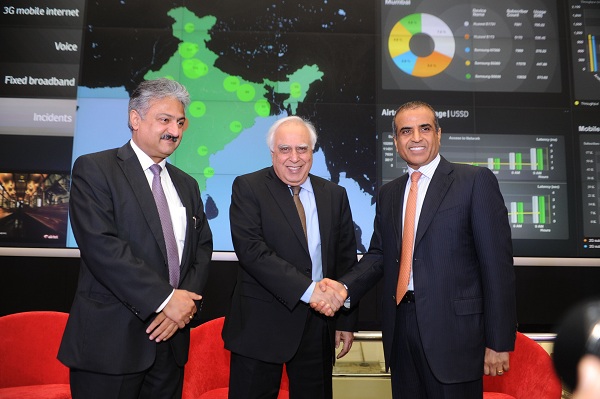 As per Airtel, during the peak hour the operator connects about 6 million

voice

and over 5 million data customers, concurrently. While 600 switching and routing

centers

process 80 Billion minutes of voice and 24 Petabytes of data traffic every month.
 
This huge traffic comes from over 160,000 sites (2G,3G & 4G), through 150,000

kilometers

of optical backbone, via 75,000

kilometers

of undersea cable system and connects customers globally, through 17 global PoPs for voice and data.