Airtel special festive offers for US to India calling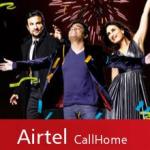 To celebrate the festive season, Airtel CallHome has launched two new plans for US to India calling. The 'Airtel Celebration Offer' gives 1353 mins for $24.99. More importantly, it comes with a validity of 6 months so a user can buy the plan during this festive season and can use it at leisure till Holi!

Another offer from Airtel CallHome is the Toll Free Plan. It is a limited period offer. This offer too coincides with the onset of the festive season in India and the US. The main highlight of this plan is that the call rate to any phone on Toll Free is 2.50 cents/min and consumers get 400 minutes in $14.99.The Toll Free Plan from Airtel CallHome will have a validity of 30 days.

Subscribers will be able to buy the online calling card for USD 10 by logging into the website www.airtelcallhome.com. For more details they can also call toll free 1-877-247-5150 from the US.